Ziptrek Open - To Guests that Qualify
Please take a moment to read our latest COVID-19 update.
Ziptrek Ecotours engages the young and young at heart through a unique and Exhilarating zipline experience in Whistler. 
Ziptrek is a must-do, multi award-winning adventure ecotourism business renowned for delivering awareness and appreciation of the natural environment along with a healthy dose of ziplining adventure.
The company was founded in 2001 in Whistler, Canada by Charles Steele and David Udow, with a goal to provide a unique experience combining nature-based learning with a rush of adrenaline. The original zipline tour (Bear) was opened in the summer of 2002, which became the first zipline tour in North America. Upon establishing itself as a key activity player in market, subsequent installations followed that fueled the evolution of the operation - TreeTrek (July 2004), Eagle Tour (July 2006), and The Sasquatch® (August 2015).
Ziptrek has been voted 'Best Adventure Tour' for multiple years running and has also been the recipient of 2 'Whistler Excellence Awards' in Whistler since beginning its operation. On Ziptrek tours you enjoy an unforgettable opportunity to explore, learn and delight in the thrill of an aerial adventure in natural environments that lend themselves perfectly to an enlightening ecological curriculum.
With Media coverage from around the globe – stemming from exposure in 100's of TV shows, and countless magazine and newspaper features, the operation has been showcased to millions, and Ziptrek's brand identity and reputation has subsequently grown as a result.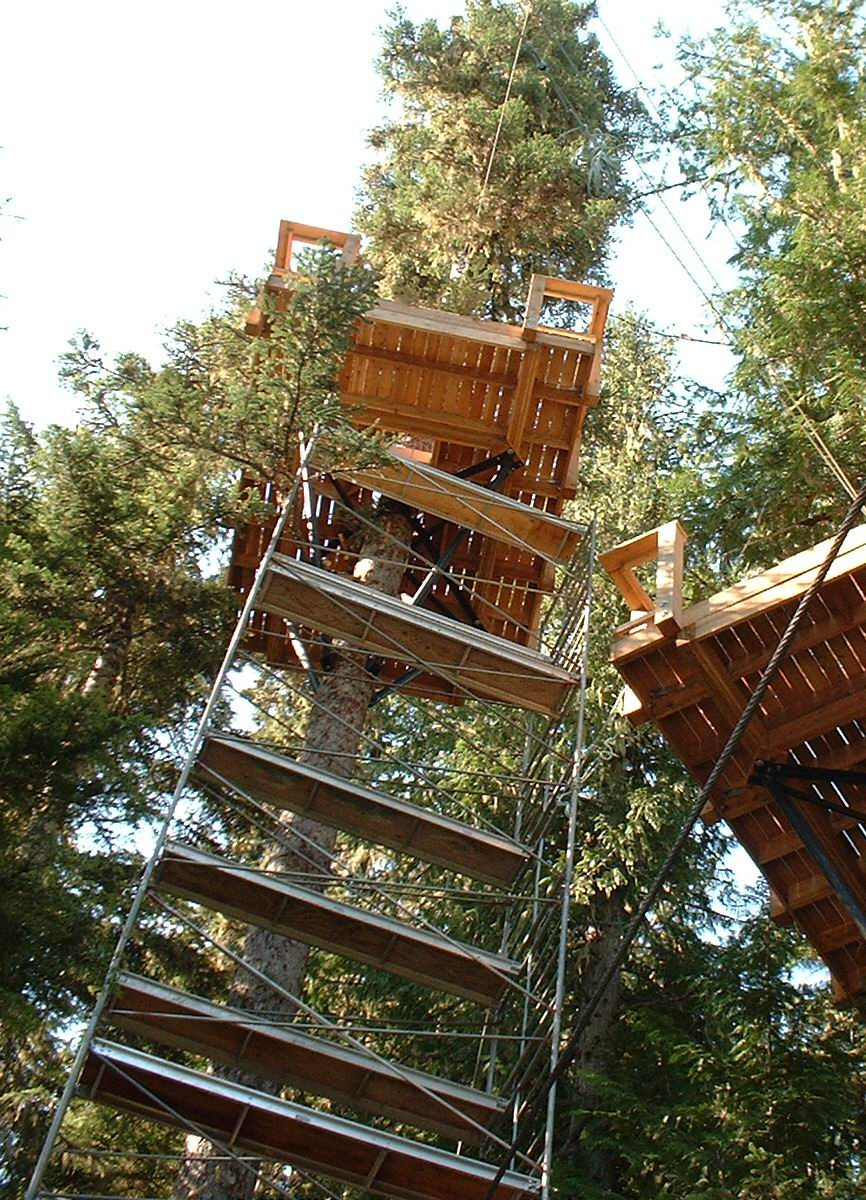 Ziptrek Ecotours was created to facilitate learning about sustainability and is designed to illustrate related principles whenever possible. Where some companies clear a swath of forest between the ends of their ziplines, Ziptrek patiently climbs each tree and moves the cable up through the branches by hand to preserve the trees. Where suitable, Ziptrek's Chief Structural Engineer has devised methods together with Dr. Reese Halter, an expert in tree physiology, to use living trees instead of man made structures for decks and anchors. These designs consider the tree density, root structure, and geotechnical conditions and when complete almost vanish into their surroundings without harming the growth of the tree.
Structures were built using naturally rot resistant woods to eliminate the routine use of chemicals,  and Ziptrek uses solar panels to harness energy to run some of its systems on course. 
In addition to being environmentally conscious in our chosen materials on course, our purchase decisions are also centered around being environmentally aware by ensuring responsible options are chosen where possible, with all marketing material and collateral being printed on recycled paper using vegetable based inks.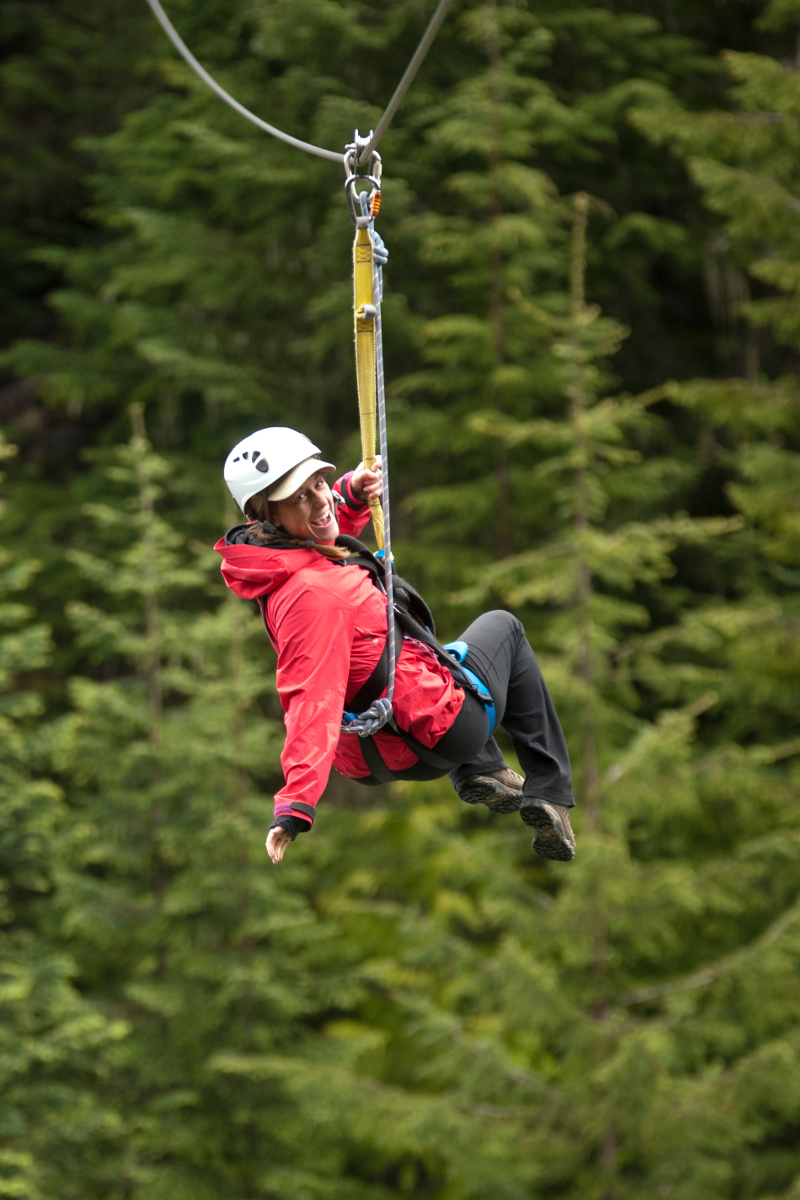 Ziptrek delivers an eco-adventure that combines a personal guided zipline journey offering sustainable education in a receptive and engaging environment creating lasting memories. 
This represents our approach to our operation, it shows that we are educating our guests in environmental matters as well as giving them a great experience. These elements go hand in hand and support each other; the engaging environment of the ziplines within the forest support the idea of sustainability and create an environment where guests want to support sustainable thinking to ensure these natural settings are protected and sustained.
Ziptrek Ecotours model was based on a fundamental education theory. We teach a systems thinking model of sustainability based on peer reviewed science called 'The Natural Step'.  While our guests are challenging themselves and enjoying the spectacular views of the surrounding area while zipping through the trees, we think there is opportunity to learn and be inspired by the natural systems exemplified around them.
Through a considered delivery, we have interpretation boards and guides that support a story of place that brings meaning to the world around them. We show what happens in nature (natural system), what Ziptrek does within this context, and what we can all do towards impacting the conditions at large.
In fact we encourage you to see what is said about us, our interpretative story and our levels of service through the popular social sites Tripadvisor and Yelp.