Ziptrek to pause operations until at least May 25th
Please take a moment to read our latest COVID-19 update.
Falcon Tour
3 Ziplines, 4 TreeTop Bridges, 1.5 - 2 Hours
NATURALLY ADVENTUROUS - Whistler's Ultimate Open-Air Experience!
Soar like a falcon over the Fitzsimmons Valley between Whistler and Blackcomb Mountains.This tour features 3 different ziplines, including a 2400 ft zipline with a 30-storey descent, perfect for anyone who wants a heart-pounding adventure!The first zipline launches from Olympic Station on Whistler mountain at an elevation of 1,000 meters. Experience spectacular panoramic views of Whistler & Blackcomb Mountains as you cross treetop suspension bridges and sky high viewing platforms that connect the ziplines in the old-growth rainforest. With gondola access to the first zipline, this tour starts and ends right in the heart of Whistler Village.
PLEASE NOTE - This tour is no longer available. See the Eagle Tour for our winter season offering.
Adventure Sensibly & Safely
A new tour, for a new time. This exhilarating adventure allows guests to reconnect with nature in a thrilling fashion, while also enjoying expansive views, wide open spaces, forested trails, and an abundance of fresh clean air. The new self guided aspects also allow you to go at your own pace and immerse yourself in the pristine surroundings. PLEASE NOTE - As of September 13th (and up until Nov 25th) tours will be guided.
This tour has been designed with all the appropriate safety measures in mind, including managing guest flow & interaction, PPE use, ensuring social distancing, and various sanitation protocols in place. Learn more about these aspects on our dedicated Covid Visit Information Page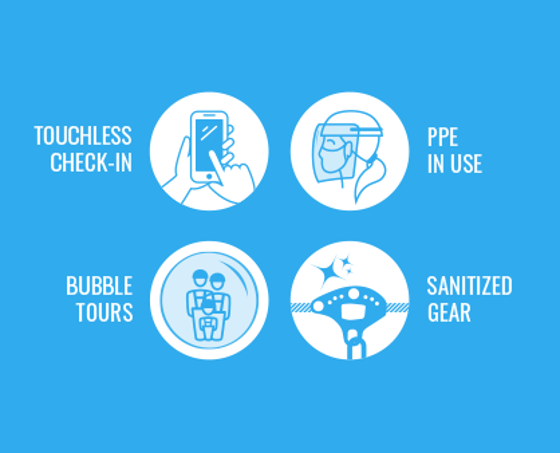 Top Covid Friendly Measures
We have implemented a series of measures to ensure the safety of you and your companions while on tour. Here is just a highlight list of what you can expect to find:
Touchless Check-in Process - Book & sign your waiver online. PPE Use - Both guides and guests will have designated face masks in use. Bubble Tours - Travel with your defined group. Sanitized Gear - Full cleaning measures in place, ensuring single guest use per day. 
| Age | TOUR ONLY |
| --- | --- |
| Adult(13+) | $129 |
| Child(6-12) | $ 109 |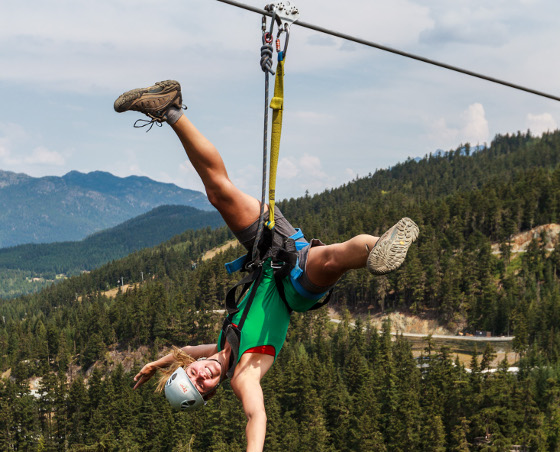 Quick Facts
Ziptrek is an outdoor adventure activity and operates in all weather conditions
24 hour cancellation policy
Ages 6 years old and up
Closed toed footwear is required
Minimum weight is 75 lbs (34 kg). Upper weight limit is 275 lbs (125 kg)
All minors (18 years and under) require a guardian signature on their waiver
All tours include stair climbing and trail walking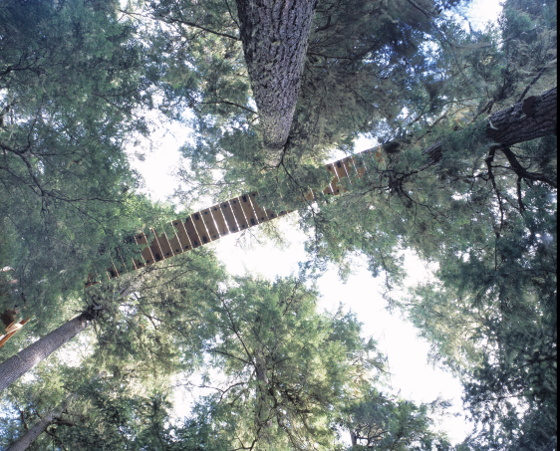 Tour Details
Guests are fitted with their harnesses and helmets before taking the gondola from Whistler Village to Olympic Station on Whistler Mountain where the first zipline is located. Guests will zipline between the two mountains directly over the river and end up back in Whistler Village. PLEASE NOTE - As of September 8th guests will be shuttled to the first zipline, as the Whistler Gondola is now closed for the season.

The ziplines are gravity fed, so guests do not have to worry about controlling their own speed. Stationed tour guides will ensure that guests are safely connected (launch platform) and disconnected (landing platform). This will occur for each and every guest.
Falcon Tour
Closed for the Season
3 Ziplines, 4 TreeTop Bridges, 1.5 - 2 Hours
Book Now
PLEASE NOTE SEASONAL CHANGE IN OPERATION
Starting October 13th – to November 25th, the tours will be Guided. 2 Guides will accompany each bubble group throughout the tour. This will be seen as Falcon Tour (Private) in the booking engine.