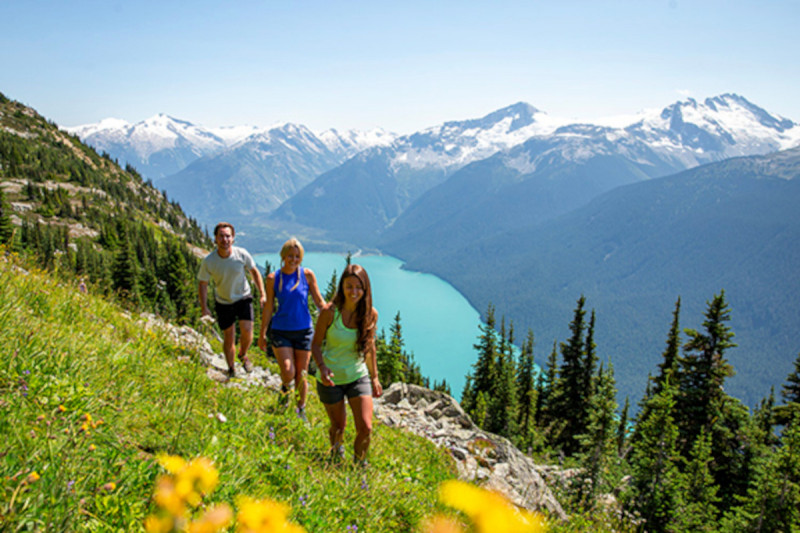 When you are not ziplining between Whistler and Blackcomb Mountain, what else is there in Whistler to do?
Might we suggest the following amazing options:
VISIT THE SQUAMISH AND LIL'WAT CULTURAL CENTRE
Come and experience the rich and unique cultures of the Squamish and Lil'wat people. They take pride in sharing their stories and showing you the beauty of the mountains, rivers, and forests from their perspective. You can take a guided museum tour with one of their friendly Cultural Ambassadors from both the Squamish Nation and Lil'wat Nation. The tours run every hour from 10am to 4pm and are available Tuesday to Sunday from 10am to 5pm, closed on Mondays.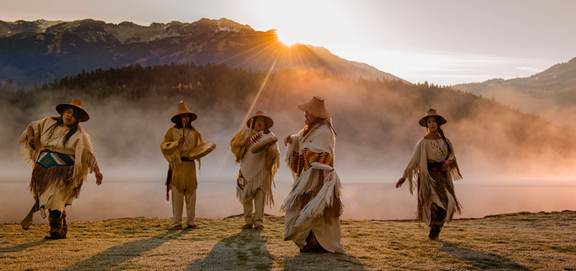 Photo Credit: Squamish Lil'wat Cultural Centre
TAKE A HIKE
If you're looking for a great hiking experience in Whistler, the High Note Trail on Whistler Mountain is a must-visit spot. It's a favourite among the Ziptrek team! If you're pressed for time, the Half Note Trail is a great shortcut to get a taste of what the High Note Trail has to offer.
As the snow melts, you'll have the opportunity to hike on both Whistler and Blackcomb Mountains. Short, medium, and long trails with varying difficulty levels, are available. These trails will take you to hidden lakes, open alpine meadows, and breathtaking views of the Coast Mountains.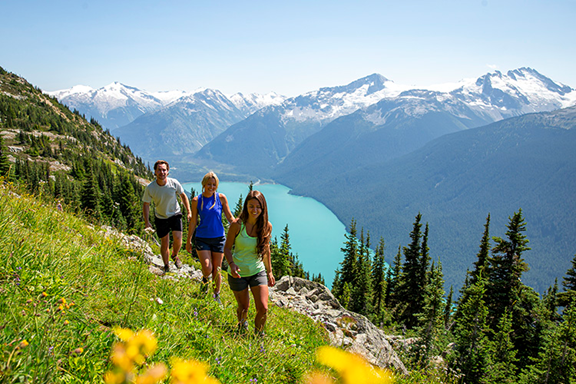 The turquoise waters of Cheakamus Lake viewed from High Note Trail.
Photo Credit: MARK MACKAY
WHISTLER FARMERS' MARKET
If you're looking for a fun and unique shopping experience, check out the Whistler Farmers Market weekly until October 8th, 2023. With 100 different vendors rotating each week, you'll find something you love! They offer everything from fresh fruit, produce, meat, seafood, and honey to hot and artisan foods, cold drinks, liquor, and fantastic artistic creations. Be sure to follow their Instagram page @whistlerfarmersmarket for all the latest updates on the vendors each week. Happy shopping!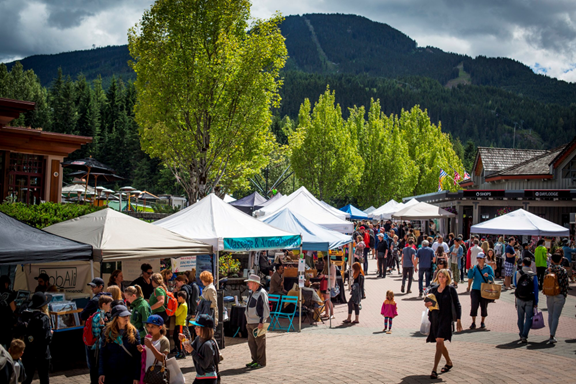 Photo Credit: Whistler Farmers' Market
OUTDOOR CONCERT SERIES
Come and enjoy the Whistler Summer Concert Series in Summer 2023. You'll find a variety of musical genres, including classical, indie pop, R&B, and rock bands. The concerts are held at Whistler Olympic Plaza and are free to attend. You can grab a bite to eat at one of the nearby restaurants or bring takeout to enjoy a picnic-style meal on the great lawn. You can dance to live DJ sets before the main performers take the stage at 7:30. Plus, a complimentary bike valet service is available on-site to keep your bike safe and secure.
Check out the lineup here.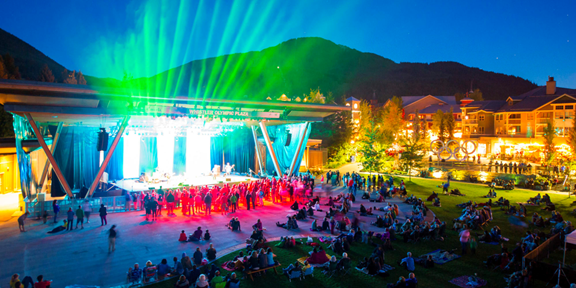 Photo Credit: Tourism Whistler