Whether you're coming to Whistler for a Stag or Stagette, a birthday party, school trip, corporate retreat, or maybe even a big family reunion, you'll want to make the most out of your time here and take advantage of these awesome group activities:
1. Peak 2 Peak Gondola
If not everyone in your big crew wants to go skiing or snowboarding, it's still worthwhile to head up the mountain to experience the Peak 2 Peak Gondola with a sightseeing ticket or Combo Tour. Each cabin can fit up to 28 people, so depending on the size of your group, you may all be able to fit together. The Peak 2 Peak held the world record for the longest free span (3.03km) between ropeway towers until 2017, and still holds the record for the highest point above the ground, at 436 metres. Enjoy 360° views as you fly high over the Fitzsimmons River from Whistler to Blackcomb and then back again.
2. Escape! Whistler
When it's a rainy day and you're looking for something indoors to do, Escape! Whistler is a must-try! This local escape room company used their artistic vision to create some of the most innovative rooms we have ever seen. Depending on the size of your group you may need to divide yourselves into smaller crews. There are four unique rooms to choose from, with varying degrees of difficulty. We'd recommend the Pirate Ship for families and beginners, Down The Rabbit Hole for more advanced players, and The Cabin and their newest room, Pinball Machine, for everyone in between. This is also a fantastic team-building exercise that's especially perfect for school groups and corporate retreats.
3. Ziptrek EcoTours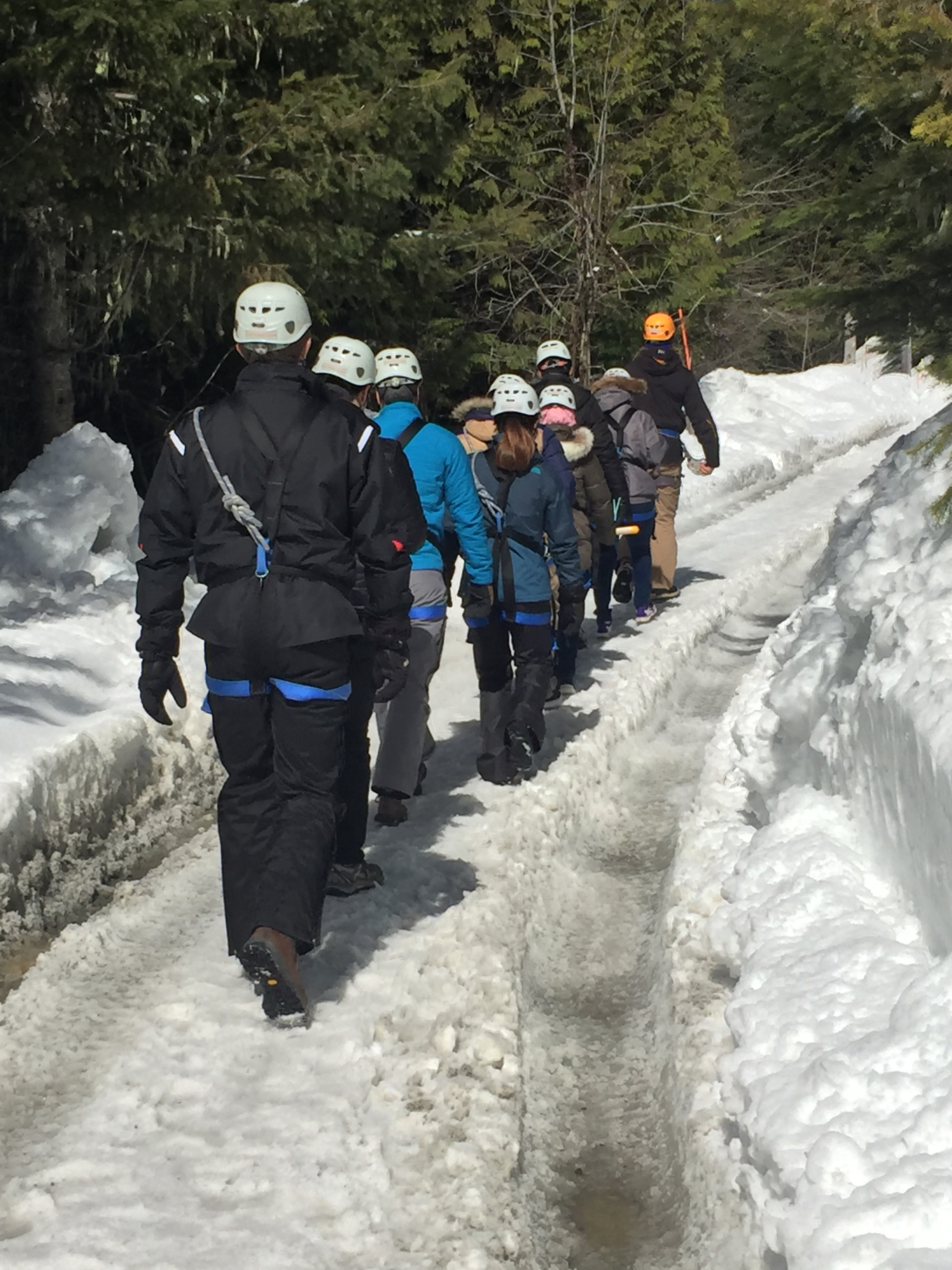 Whether you're a group of 8 or 750+, here at Ziptrek we will create a group experience for you like no other. We are proud to be able to accommodate groups of all ages and all abilities, all year round. With the most ziplines and tour options around, we offer an entertaining combination of high-wire adventure and ecological exploration. Nestled in the valley between Whistler and Blackcomb Mountains, and above Fitzsimmons Creek, your group will feel as though you've escaped to a tree canopy paradise. There are many different ways to customize your group adventure, such as the all NEW Whistler Daycation package for 10 people which includes private roundtrip transportation from downtown Vancouver to Whistler, our popular Ziptrek Eagle Tour, a 20% discount on food at one of our favourite local restaurants, and a bonus trip to the spa. Leave the planning to us, and inquire about our exciting group offers today!
4. Night On the Town
There are some fabulous restaurants in Whistler that are happy to accommodate large bookings. The Dubh Linn Irish Brew Pub, Sushi Village, Quattro, and Earls to name a few, are all great at accommodating larger groups in a more intimate setting. After dinner, head to your private booth at one of Whistler's many night clubs such as Garfinkel's, Tommy Africas, Moe Joe's, or Brandy's at The Keg for more classier affairs.
5. the Scandinave Spa
Once your group is ready to relax, head over to The Scandinave Spa for a unique and rejuvenating experience. Hydrotherapy is an age-old Finnish tradition designed to release tensions in both the mind and the body with hot-cold-relaxation cycles. This ancient practice has been proven to both energize and rest the body, improving blood circulation and activating the lymphatic system to help with detoxification. It also actively promotes the release of endorphins, which are also called the "well-being hormones." A day at The Scandinave Spa will give your group the rest and relaxation they need after a thrilling weekend in Whistler!