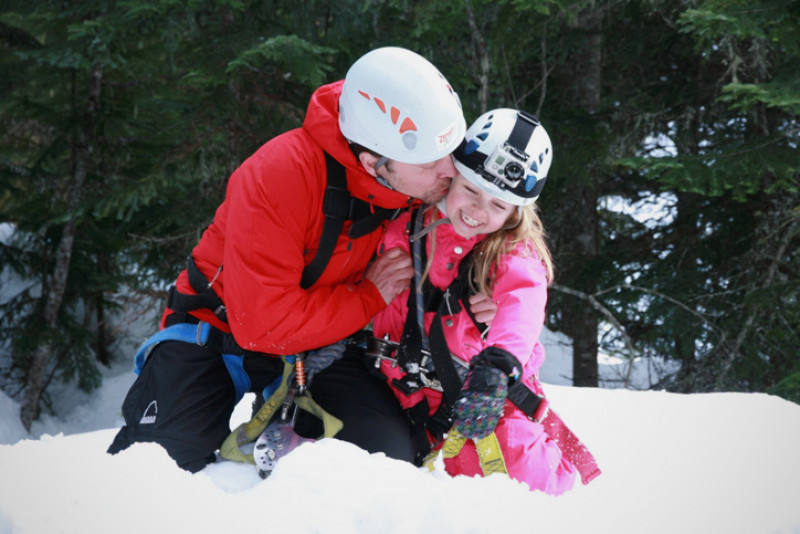 Family Day is a relatively new holiday for Canadians, originally proposed in the 1990s it wasn't until 2013 that British Columbians celebrated their first official Family Day. The holiday was created to give everyone time off to spend with their loved ones between the large break in statutory holidays of New Years and Easter.
Here in Whistler, there are SO many ways to enjoy family time. From sipping hot chocolate on the Village stroll, to ice-skating in Olympic plaza to spending the day on the mountain. Our suggestion? Adventure together. There is nothing like getting out of your comfort zone, cheering each other on and making memories for family bonding. One of the most special moments on tour is witnessing a hesitant Mom or Dad try letting go or ziplining upside down while their kids jump up and down shouting encouragement from the platform and the hugs and high fives that ensue once everyone has zipped across.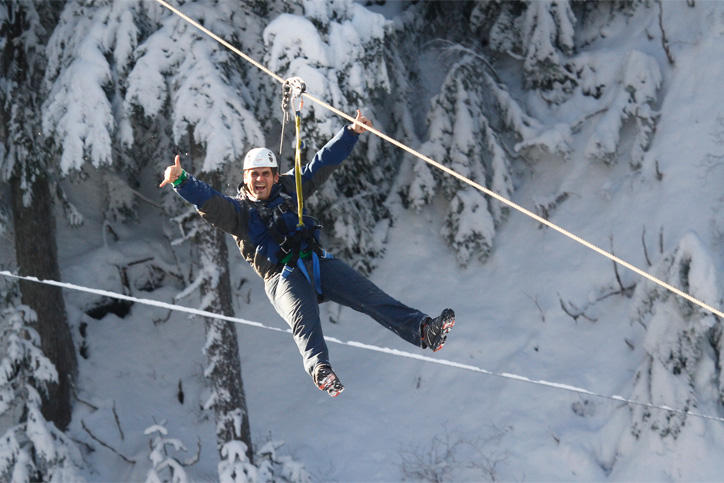 Besides building bonds, there are so many benefits of spending time outdoors and learning new things. Ziptrek guides make learning fun in between ziplines, sharing fascinating facts about the local ecosystem and wildlife. Did you know that there is a native bird who travels up to 150km round-trip just to bring their young seafood? Talk about parents of the year! It's fun facts like this that will have the kids looking around in wonder, sparking their curiosity and appreciating where they are.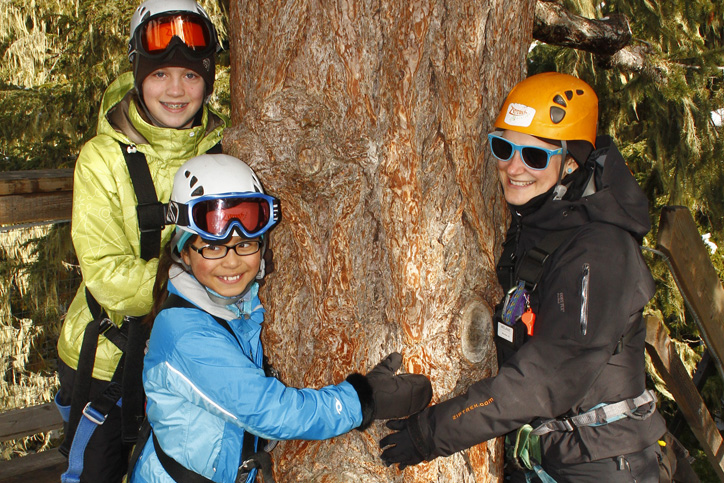 The best zipline tour choice for the whole family can depend on the level of adventure you're looking for. The Bear Tour is great for families with younger children, tandem ziplining (with a guide) is available for kids who are on the lighter side. The Eagle Tour is perfect for families who have ziplined before or are after an adrenaline rush! And the Mammoth Tour is the only choice for families who want to experience it all, it is the Bear Tour and Eagle Tour combined and includes a meal break at our rustic Aframe cabin.
For Family Day we are offering a special deal on ALL tours- 1 FREE Youth per 1 full paying Adult. Valid for tours on Sunday, February 7 and Monday, February 8. Call toll-free 1.866.935.0001 (local 604.935.0001) or book in person!
(Not valid on P2P Combos or in conjunction with any other offers)