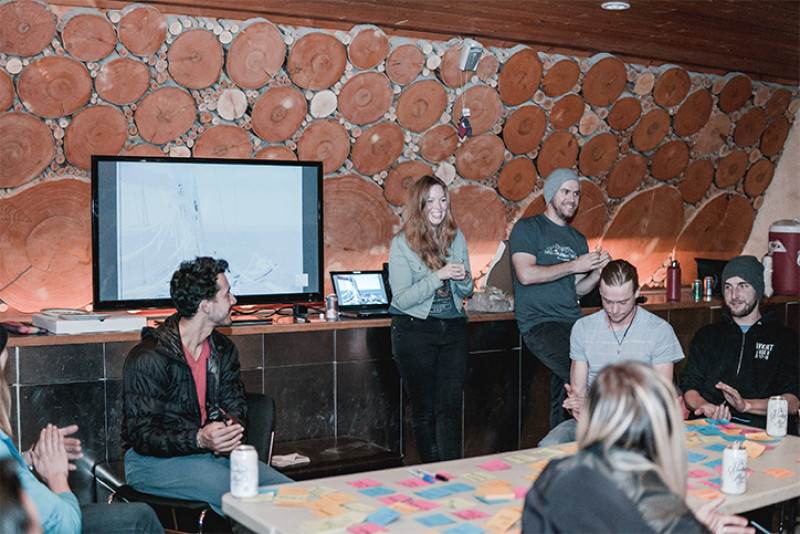 This October, Ziptrek in partnership with Ecologyst Whistler hosted a workshop run by Nikkey Dawn, writer, documentary photographer and former Ziptrek guide.
The initiative, held over two nights at Ziptrek's off the grid A-Frame cabin, highlighted the important work being done by eXXpedition, an organization that supports all women research voyages, that bring awareness to the plastic pollution crisis.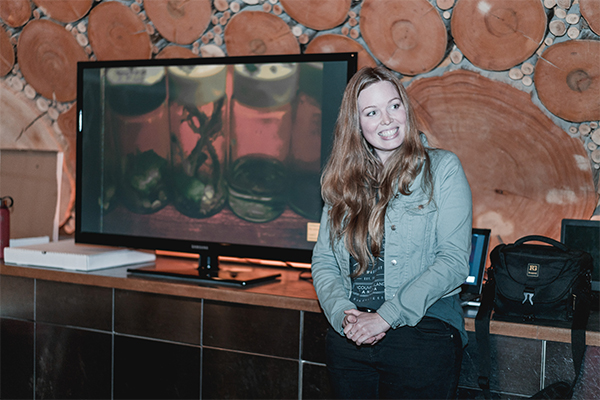 The first night of the event provided an opportunity for our Ziptrek staff to meet Nikkey and participate in the educational workshop. The following evening hosted locals and featured an after hours zipline experience, followed by an après event inside our A-frame cabin. Nikkey shared her experiences researching microplastics in the Salish Sea along BC's coast with eXXpedition and then led the group through an interactive workshop, aimed at helping each individual identify where they fit in on the spectrum of solutions to the plastic problem.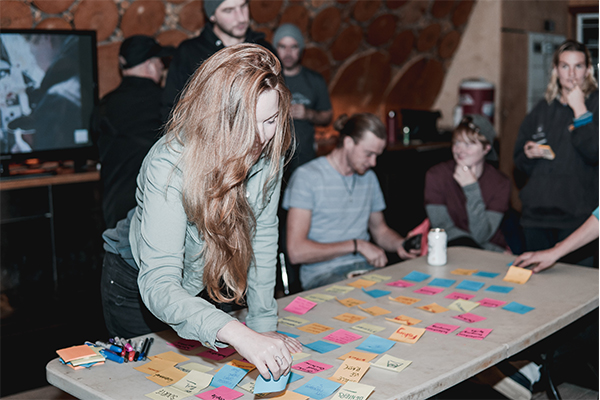 In total around 50 people participated, with all proceeds raised from the locals event being donated to eXXpedition.
"On The Line" is an ongoing film series by Ziptrek, documenting the various environmental initiatives and events carried out by the Ziptrek Giants, our newest GREEN Team. Watch "On The Line - Episode Two" to catch a glimpse into the eXXpedition Fundraiser & Workshop:
Keep a lookout for future initiatives from the Ziptrek Giants coming soon by following: #ziptreklife #ziptrekgiants #onthelineziptrek
You can learn more about eXXpedition and their voyages at sea by visiting: https://exxpedition.com