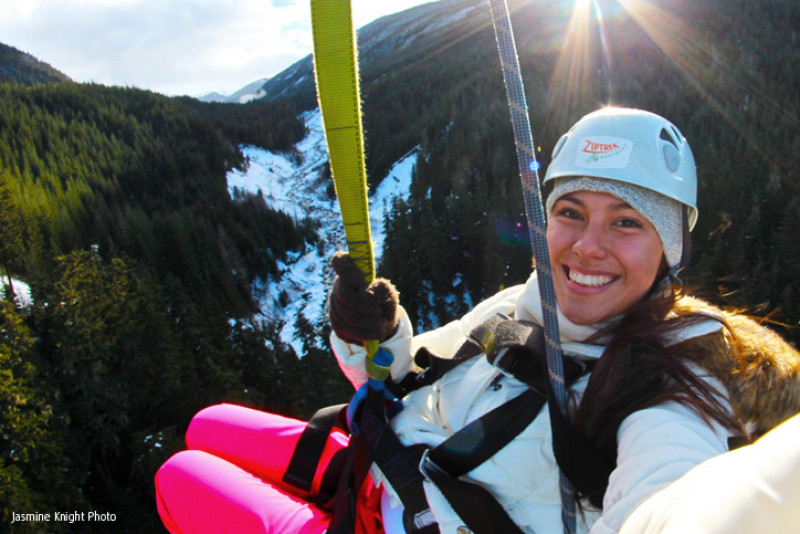 Whether you prefer video or photos, check out our tips below for getting the most out of your GoPro:
Exposure
If you're out during mid day when the sun is brightest consider shooting from above by angling the camera down to capture an aerial view and lessen your chance of an over exposed sky. On overcast days the clouds can act as a giant diffuser and spread light evenly, in these conditions don't be afraid to get creative and try shooting up as the sky will naturally expose white anyways! On sunny days be mindful of shooting directly into the sun and watch for harsh shadows.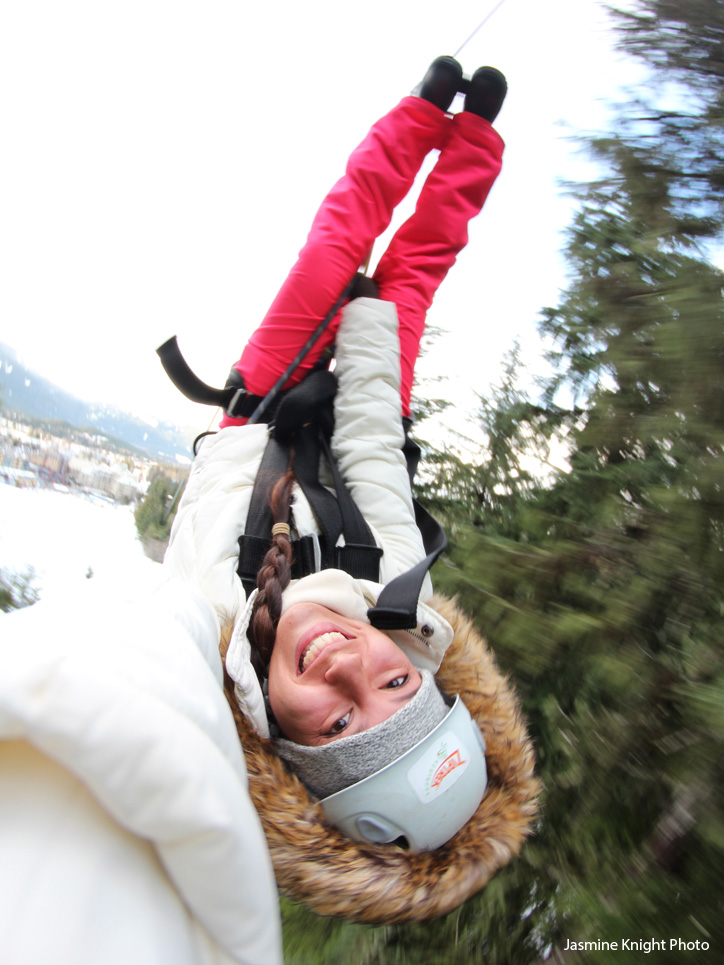 Distortion
The GoPro lens is a fisheye, which means holding the camera too close to a persons face can result in a very unflattering portrait. A good rule of thumb is to keep the lens at least an arms length away from your subjects face. Do experiment with getting closer to other subjects though, such as the lichen draped tree canopy!
Composition
With the fisheye lens the GoPro will capture much more in frame than you are probably used to, keep that in mind when setting up your shot to avoid unwanted distractions in the frame. When taking photos or videos of people (selfies included) shoot towards the chest to avoid ending up with mostly sky filling the frame.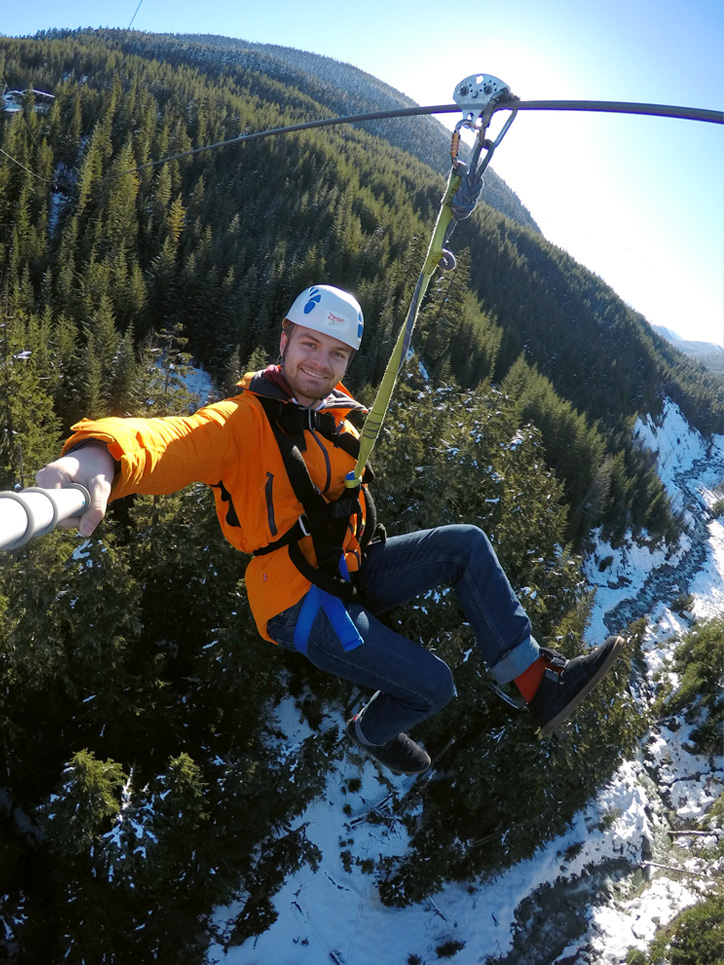 Attachment Points
Your rental will come with a handheld mount, or you can special request a helmet mount for some of our tours. If you're looking for more freedom feel free to bring in a wrist mount or strap that can be used to secure the camera safely or use a GoPole! We are unable to accommodate the chest mount at this time due to the nature of our harnesses.
General Pointers
Is the light on? If you're using a helmet mount, check with your guides or fellow zipliners to make sure you have the GoPro turned off between ziplines to conserve battery. As you will be in the rainforest it is also a good idea to check periodically that your lens is clear of dust and forest debris like tree needles.
Want to take a GoPro out on tour? Ask a Guest Service agent to set you up with one when you check in. You can read the full program details here. We can't wait to see your shots, share them with us on Instagram by using #ZiptrekWhistler!