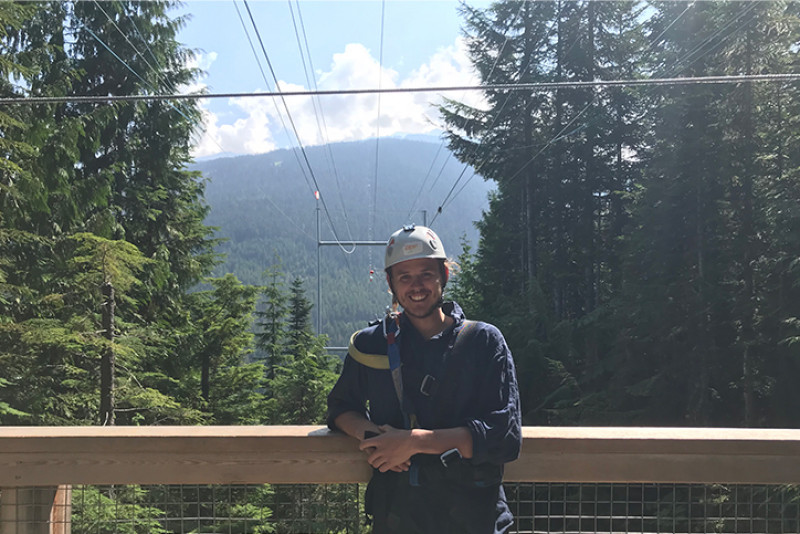 Are you ready for the ultimate zipline experience? Spanning a mind-blowing distance of +2 Kms, The Sasquatch® is our most epic zipline tour with spectacular views and 7,000 feet of pure eco-exhilaration! Your adventure begins at our check-in area in the Upper Village beside the New Blackcomb Gondola. (Note: This check-in is for The Sasquatch® tour ONLY. To check-in for all other tours please visit our kiosk at the Carleton Lodge.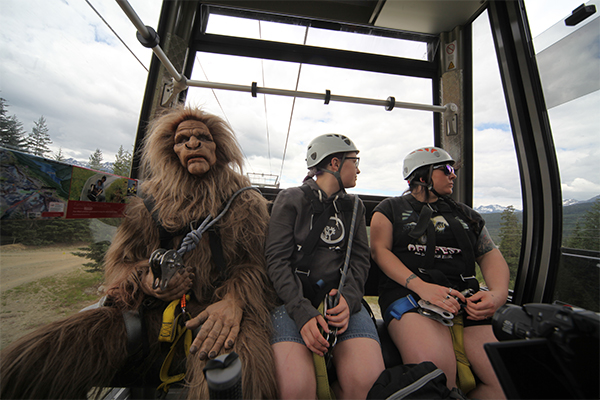 After you meet your guides and gear up in a harness and helmet, you'll be ready to ride up to the top of the new fully enclosed 10-person gondola on Blackcomb Mountain. When you get there be sure to snap a few pictures before sitting down in our courtesy shuttle for a quick trip to the The Sasquatch® launch area.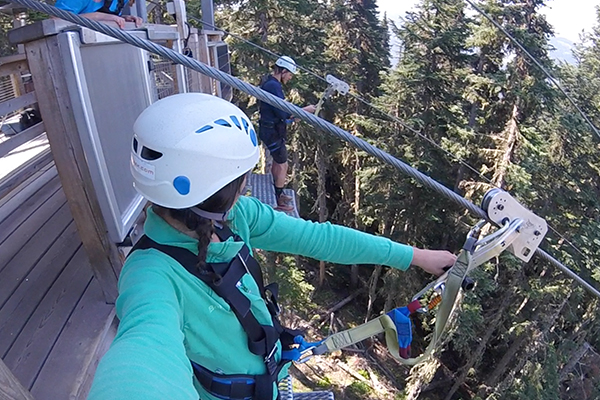 After a short walk, you will arrive at the The Sasquatch® launch platform. Take a few moments here to really soak up the spectacular views and look around at all the beautiful wildflowers. When it's your turn, your harness will be securely connected to the zipline by your guide and then all you have to do is step down and GO...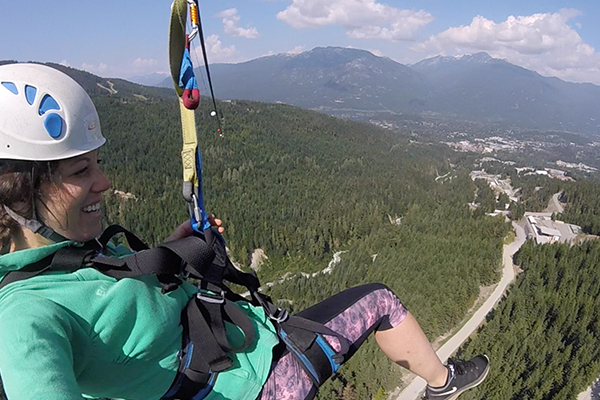 This is the moment you've been waiting for! An epic zipline experience between Whistler and Blackcomb Mountains takes you directly over the Fitzsimmons Valley and Creek. The ziplines are gravity fed, so you don't have to worry about controlling your speed. One of your guides will be waiting at the bottom landing platform to disconnect you from the line. A short walk over to mid-station on Whistler Mountain will take you to the Whistler Gondola where you will download back to the main Village.
Are you ready to experience the longest zipline in all of Canada and the USA? The Sasquatch® re-opens from June 8th until October 14th, 2019!