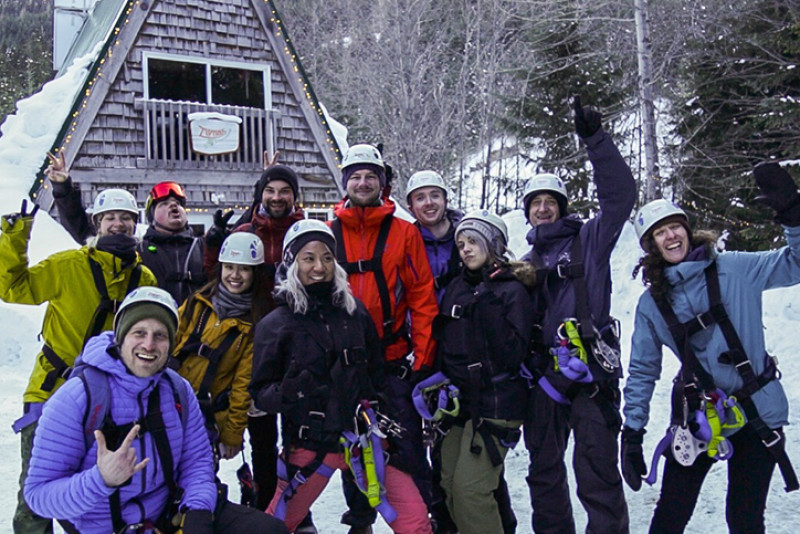 On February 25th, Ziptrek was able to share an exclusive screening of The Radicals movie with the filmmaker himself, Brian Hockenstein, and Latoya and Florence Jack of the Xwisten First Nation in attendance. Beyond a typical movie viewing experience, this evening treated 30 excited guests to an event loaded with some extras!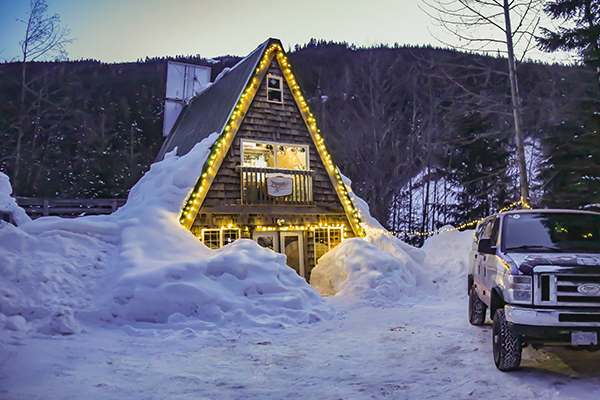 In partnership with Beyond Boarding and Sitka Clothing, Ziptrek hosted an after hours zip and fundraiser at our off-the-grid A-frame cabin, deep in the Fitzsimmons valley between Whistler and Blackcomb. The group of mostly locals took a ride up Whistler Village Gondola after it was closed to the public, zipped the longest line on the Eagle tour and then walked the snowy trail to our cabin where cold beer from Steamworks and fresh pizza from Functional Pie awaited them.
Gathered by the fireside in the rustic cabin, our 30 guests enjoyed watching the athletes featured in the snowboard and surf film as they explored the relationship between the land and the people of the First Nations who are fighting for the preservation of it. After the movie, Brian and Florence hosted an inspiring Q&A session.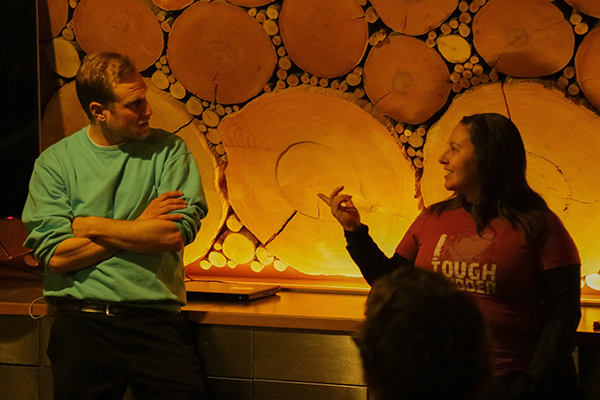 Through the participants donations, we raised $1,400 for the First Nations communities featured in the film.
You can learn more about The Radicals film and the communities featured in it at: www.theradicalsfilm.com