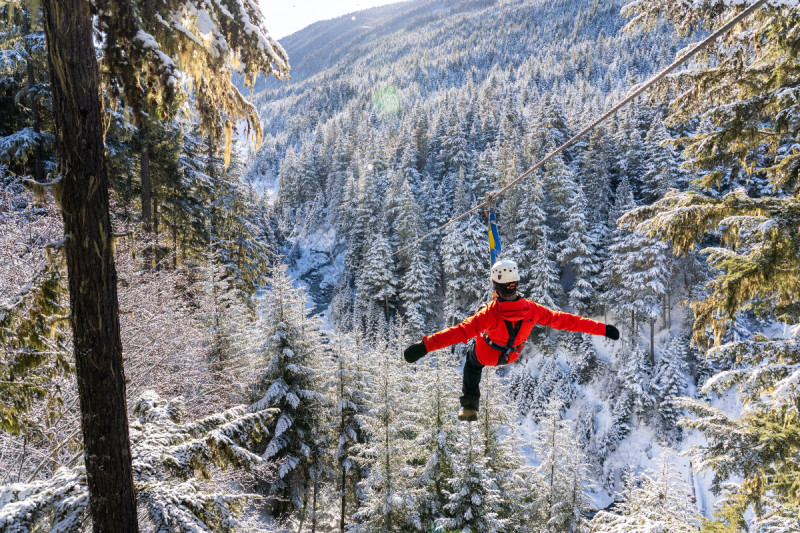 WINTER SEASON AT ZIPTREK
Although early season snowfall hasn't been to typical standards this year, we know well that things can change fast in the West Coast Mountains. We're sure it won't be long before the resort starts looking like the winter wonderland we've come to know and love.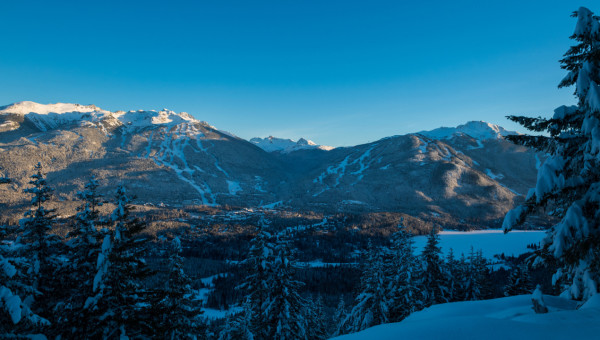 Dual Mountain View, Whistler & Blackcomb Mountains. Photo credit: Mike Crane
Despite that, our crew have been working hard and doing their typical seasonal prep work to ensure we have a safe and memorable winter season. Likewise, Whistler Blackcomb is in the final stretch of preparing their operation to officially open on November 24th.
This traditionally kick-starts the winter season in resort, and we're pleased to mention that this winter we'll not only have our highly acclaimed Eagle Tour on offer, but our unique Winter Après Tour will also be available. Both are amazing options, with the Après tour being a winter season only offering – so don't miss your chance to see and experience Ziptrek in a whole new light! The links provided will take you to the dedicated tour pages where you can learn more about each tour, plus you can view highlights from the video below.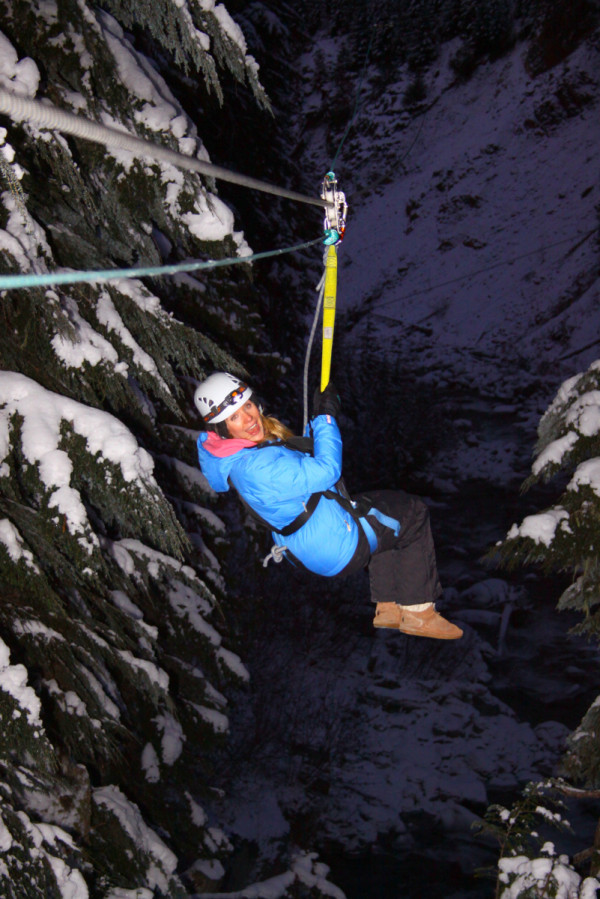 Après Tour Fun
HOW TO GET PREPARED / WHAT DO YOU NEED?
In terms of getting prepared for winter activities, Ziptrek is no different – you want to dress for the conditions of the day up on the mountain. For pointers, you can visit one of our previous latest news posts on what to wear in winter as a helpful guide.
Beyond that, we hope that everyone has an enjoyable and safe winter season, and hopefully Ziptrek will be in your plans. Here's a short video clip to give you a sense of what you might be in for!
All the Best,
The Ziptrek Team