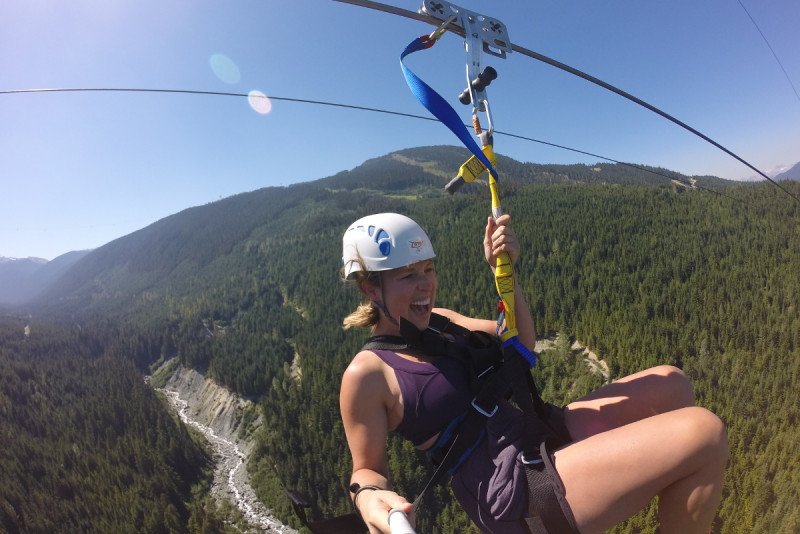 The Sasquatch®
As you may be aware by now, The Sasquatch® is the longest Zipline in Whistler, all of Canada, and the USA! It has thrilled many Ziptrek guests to date, but don't just take our word for it, we wanted to showcase some visuals that may help you understand why The Sasquatch® is a must-do in the Summer!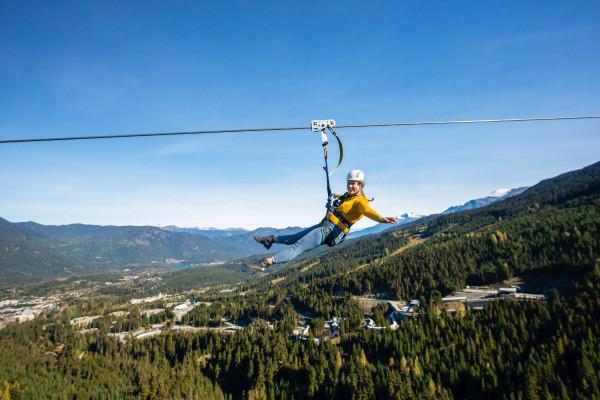 SOME OF THE NUMBERS - TRULY A MONSTER ZIPLINE!
Length: +2 kms (7,000 ft).
Speeds: Well over 100 kmh (+62 mph)
Heights: At times, over 183 m (600 ft) above ground.
Let's cut to the chase. You want to say "I've done The Sasquatch®!" A zipline adventure you simply won't forget.
--------------
Beyond the staggering stats associated with this beast of a zipline, witnessing our guest reactions to it, consistently provides welcomed highlights for our staff, and validates that we have an exceptional experience for our customers to conquer, while providing unforgettable memories of their visit to Whistler.
Check out the following video which illustrates this aspect:
What do you think your reactions would be??
-----------
If you're looking for other fun Sasquatch® videos to view, follow the YouTube links below:
https://www.youtube.com/watch?v=3hdx51iZFn8&t=3s
https://www.youtube.com/watch?v=0s0QVWeLbek
Happy watching!