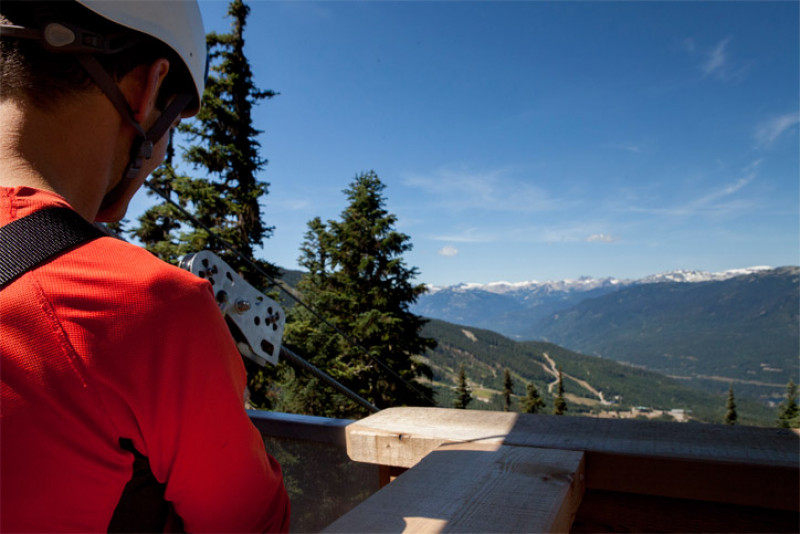 Spanning over 2 kilometers and sitting at 600 feet above the valley floor, it goes without saying - the views from The Sasquatch™ Zipline are epic.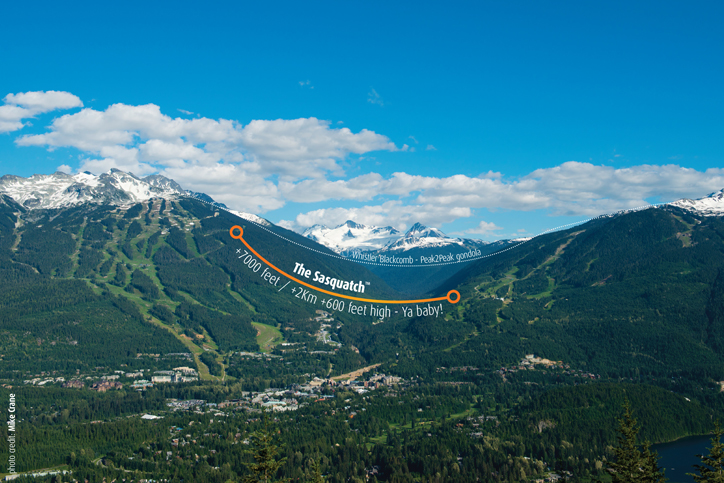 Launching from Blackcomb Mountain and landing on Whistler Mountain the zipline will first pass you through one of the last few stands of old-growth rainforest in Whistler.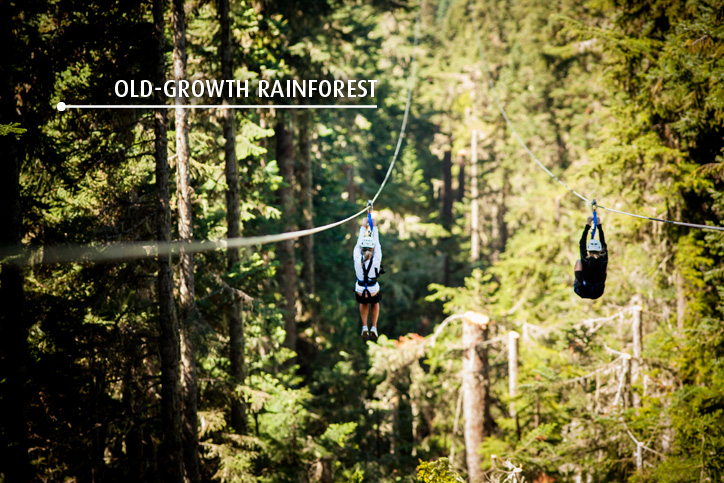 Once out of the forest the famous Whistler Sliding Centre is easily spotted below. The Sliding Centre was home to luge, bobsled and skeleton events during the Winter Olympic Games 2010 and is still on the national and world circuit.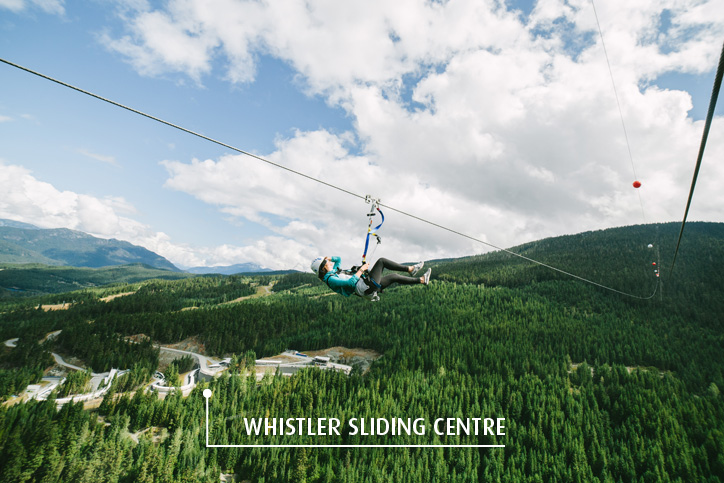 With a glance below you'll feast your eyes on the light blue waters of the glacial fed Fitzsimmons Creek.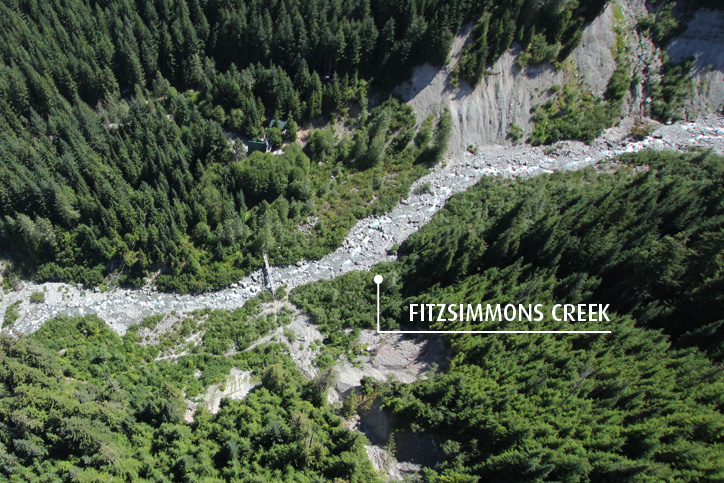 As you cross over the creek, look up the valley and you will spot the peaks and glaciers on Mt Fitzsimmons and the record-breaking Peak 2 Peak gondola.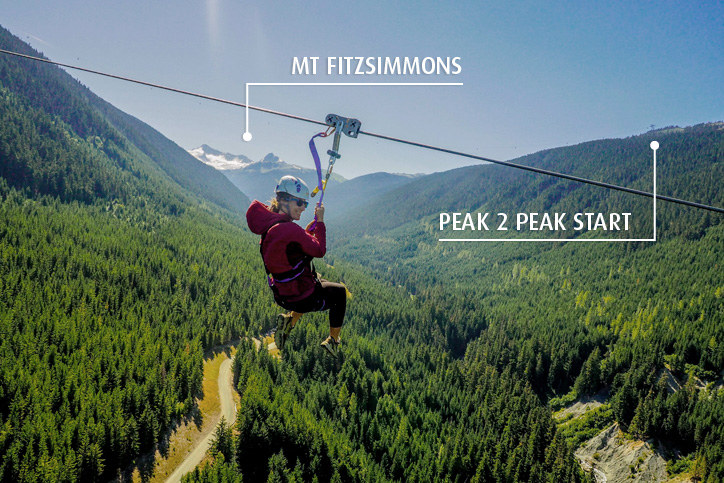 A look down the valley will reveal Sproat Mountain, Rainbow Mountain, Whistler Village and Green Lake.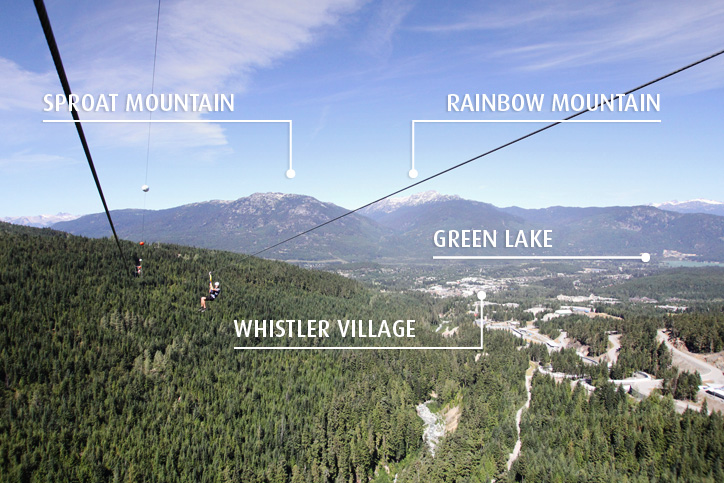 When you reach the landing (and have caught your breath after going 100+ km/hr) you can look back across the valley to appreciate the peak of Blackcomb Mountain before taking the Whistler gondola back down to the village.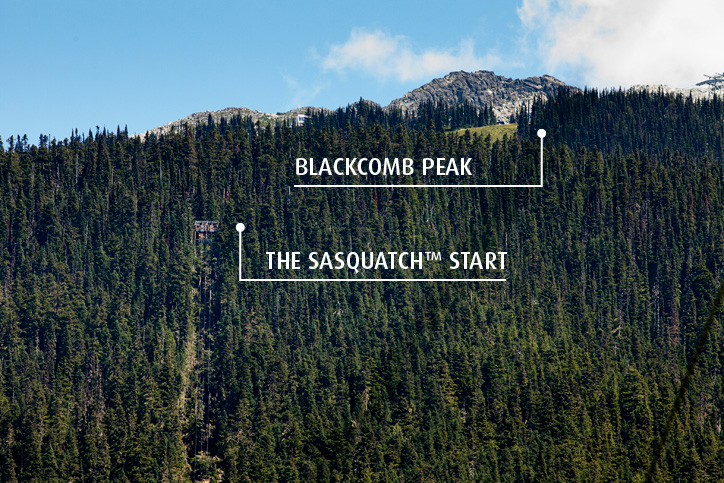 If you want to see a lot of Whistler in a short time, The Sasquatch™ is the most exhilarating way to do it. You never know, you might even spot big foot himself...
The Sasquatch™ is only open for summer so don't wait, dare to take it on today!