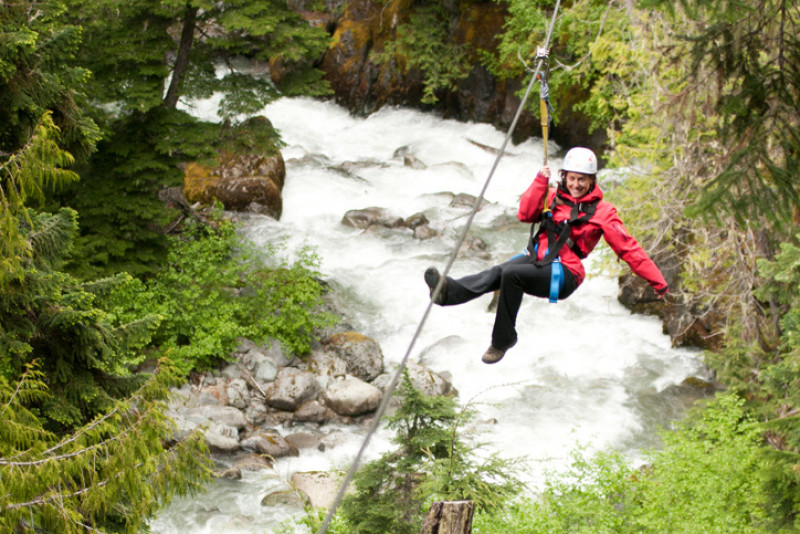 Spring weather is unpredictable in the mountains, it can be raining one minute and sunny the next – even snow can make an appearance in the early season. You can always check the forecast before your trip to Whistler but we still recommend packing layers so that you are prepared in case the weather doesn't go as predicted. One of your biggest packing priorities should be water proof/resistant jacket and shoes. While you will only be directly in the rain while on the zipline these items will ensure your comfort. When it comes to pants, any warm pants that you are appropriate for light hiking will do. Nearing the end of spring (or if you're from the Prairies) you may even be comfortable in shorts.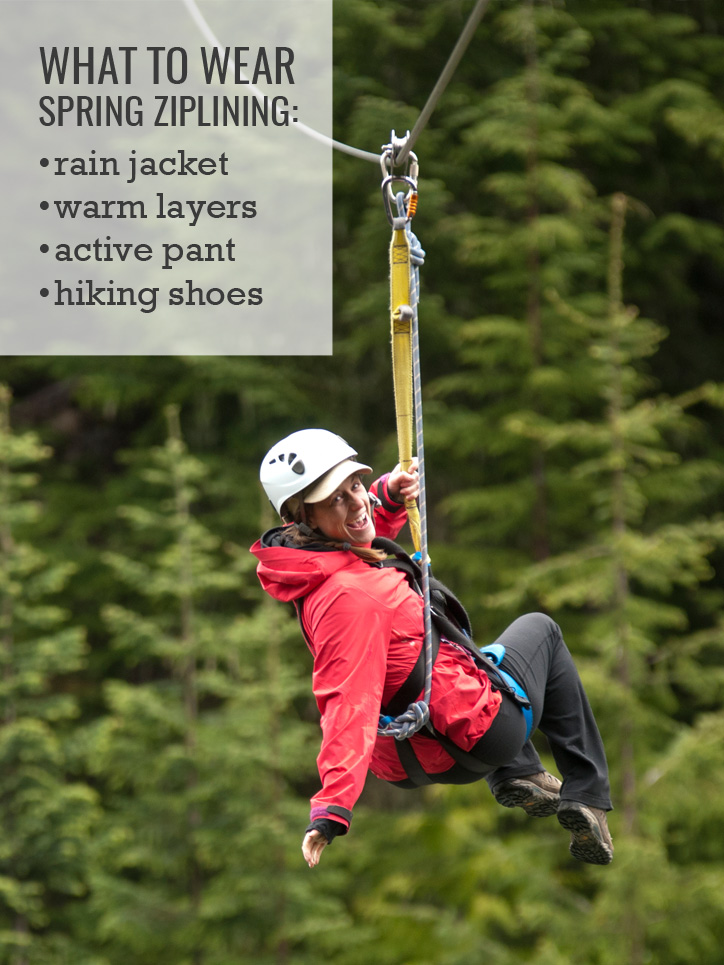 It doesn't hurt to bring a scarf, gloves and a toque (beanie) either if you're visiting in early spring! You will be outside for 2.5–3 hours so it is important to your comfort in mind, temperatures this time of year are anywhere between 8–20°C (46–68°F).
Don't be discouraged if it is raining the day of your tour, the rainforest is a striking sight when in it's most common state and the mist seeping through the valley only adds to the enchantment.
If you have any questions/concerns get in touch with our Guest Services Team 604-935-0001. Also, you can check the forecast here.