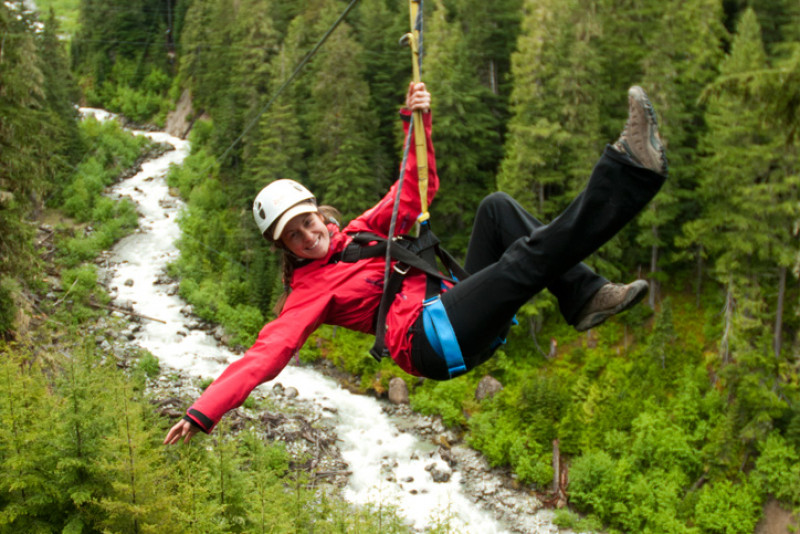 UPDATED: September 2020
As this time of year can be tricky to dress for, we recommend checking the forecast before your trip to Whistler and packing layers—that way you will be prepared whatever the weather. A water resistant jacket layered over a sweater is an essential combo to wear ziplining, even if it is not raining – fall weather can change quickly.
As for your bottom half we recommend anything from jeans to water resistant pants. Keep comfort in mind when dressing, you will be walking in between the ziplines so make sure the pants you choose are a pair you feel comfortable being active in. Shoes are another important item. We recommend a casual hiking shoe but running shoes and rainboots will do as well. If it is raining or has been raining, opt for something waterproof, you'll want to keep your feet nice and dry. Most of your time between ziplines will be spent naturally sheltered by the rainforest but the ground can still be wet.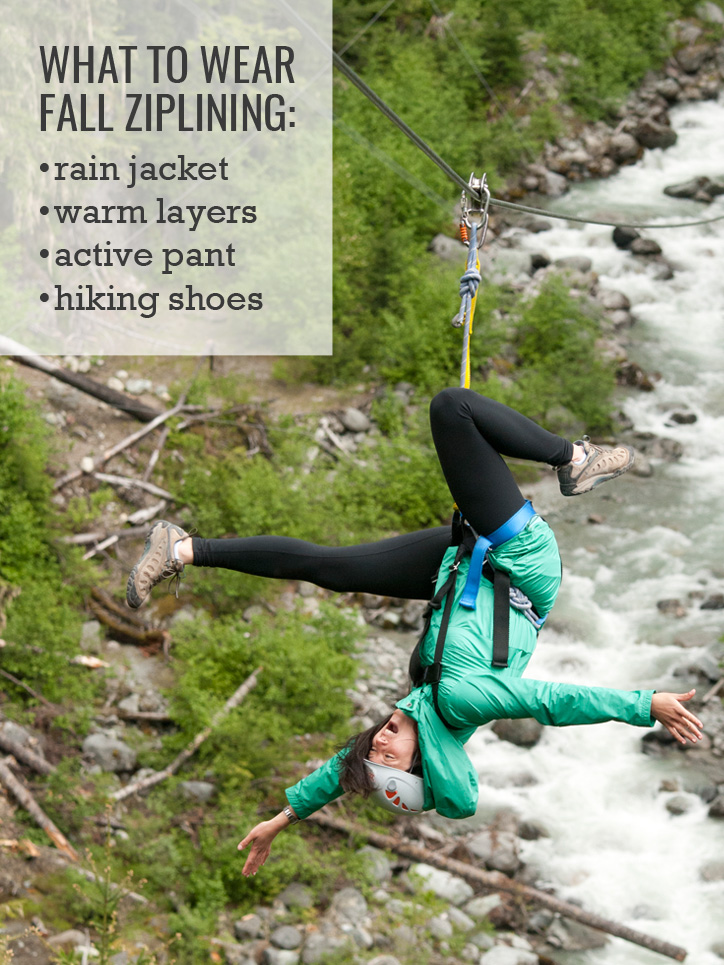 It doesn't hurt to bring a scarf, gloves and a toque (beanie) either! Most thin style toques fit under our helmets nicely. You will be in the forest for 1.5–2 hours so it is important to keep warmth in mind, temperatures this time of year are anywhere between 6–12°C (43–54°F).The most important thing to remember is don't let the weather deter you! The old-growth rainforest is beautiful this time of year and as long as you are dressed for it the weather is just another fun part of the experience.
If you have any questions/concerns get in touch with our Guest Services Team 604-935-0001. Also check the Whistler weather forecast.