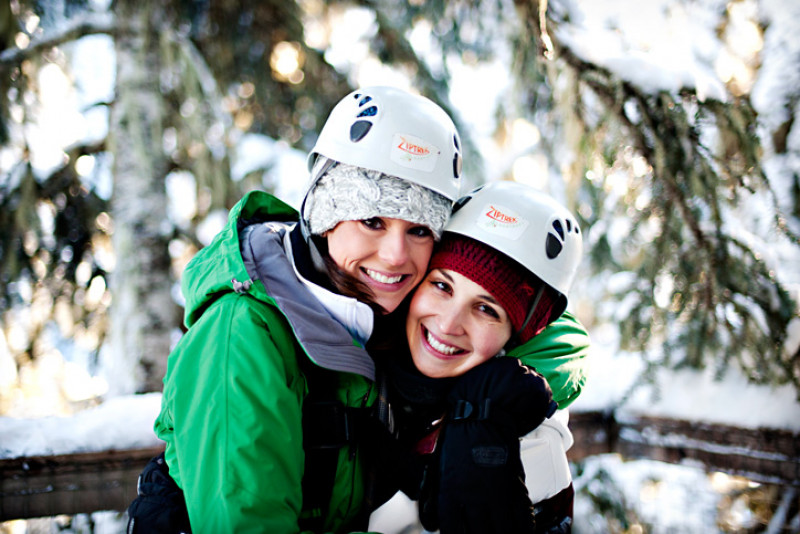 Updated: November 2021
Even though we aren't officially into the winter season yet, winter weather starts around mid-Novemeber in Whistler. Average temperatures fluctuate from around -2˚C (28.4˚F) to 5˚C (41˚F) but they can definitely get colder. Always a good idea to check out the forecast before your trip, you can check online here.
For cold weather, layering is essential. It is best to layer with synthetic materials as they provide better insulation. The general rule of thumb when it comes to layering is to dress in the order of:
1. Base layer - a soft, comfortable and thin undershirt and tights/long johns
2. Insulating layer - a loose fitting, light weight shirt and pants (avoid jeans)
3. Outer shell - wind/water proof layer, winter jacket and snow pants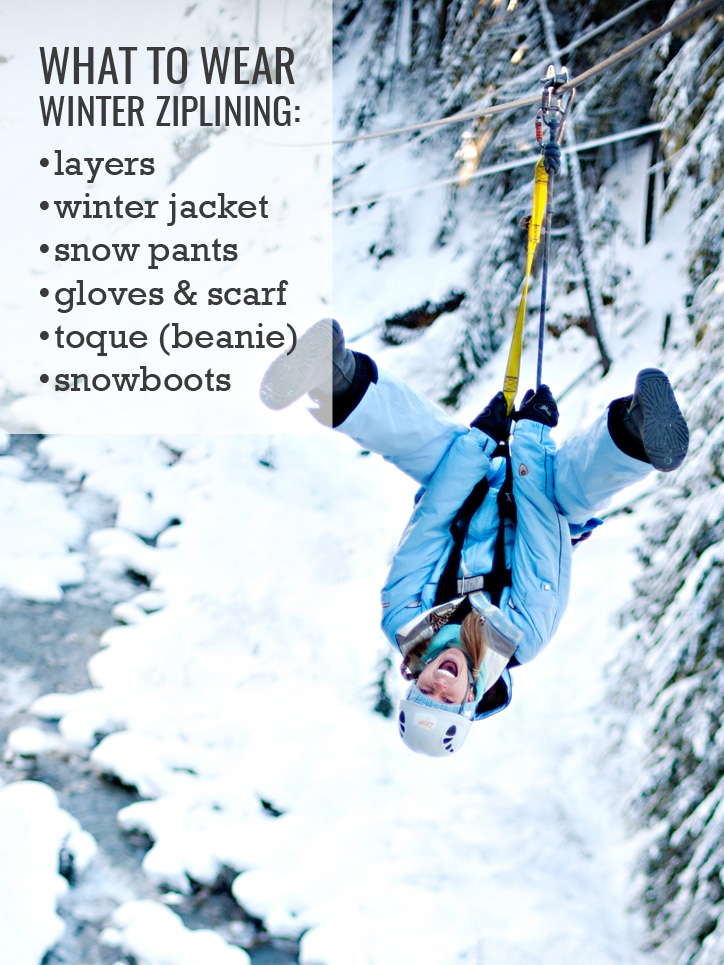 Keep in mind you'll want to be able to move comfortably with all of your layers on.
Equally important is wearing a scarf, toque (beanie) and gloves. You can apply a layering rule here as well. It doesn't hurt to double layer your socks either, a thin pair partnered with a wool pair over top works wonders. You will have to fit a helmet on over your toque so avoid wearing one with a pom-pom or any decoration on top. Ski goggles are also a great item to bring on super snowy days.
When considering shoes, it is important to keep both warmth and grip in mind. While our walkways, decks and suspension bridges are shoveled there will still be snow and sometimes, small patches of ice dotting the paths. The Whistler Insider has a great guide to winter boots here.
Once you arrive to our ziplining (or forest canopy) area in the old-growth rainforest you will feel as though you've been transported to a winter wonderland! As long as you are properly prepared, we promise you won't even notice the cold.
If you have any questions/concerns about the forecast or how to dress for the day's weather get in touch with our Guest Services Team! 604.935.0001 or 1.866.935.0001