Whistler definitely delivers as a splendid winter playground. With so many quality choices beyond simply hitting the slopes each day, resort visitors truly have some amazing options to consider. So, while your daytime hours may be spoken for – consider adding a splash of thrill and excitement to the tail end of your day by experiencing our unique Après Tour.
Only available in the winter season, Après Tours start in the late afternoon and provide guests the opportunity to zip at dusk and into the early evening. You may be fortunate enough to capture the magical alpenglow, or the tranquility of a snow fall. Either way, the forest canopy provides a pristine setting for a unique and unforgettable experience.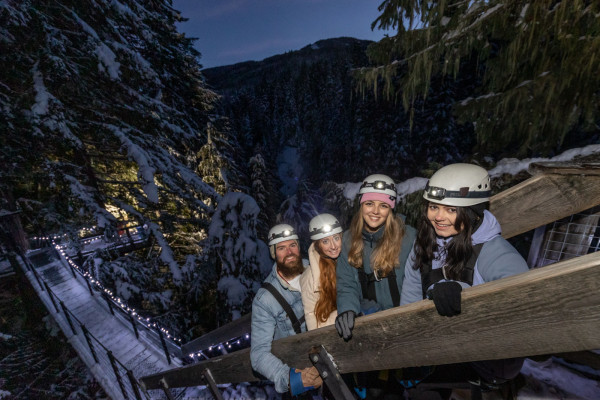 Experiencing the forest canopy at night!
The Après Tour was recently featured in the latest edition of the Whistler Traveller magazine.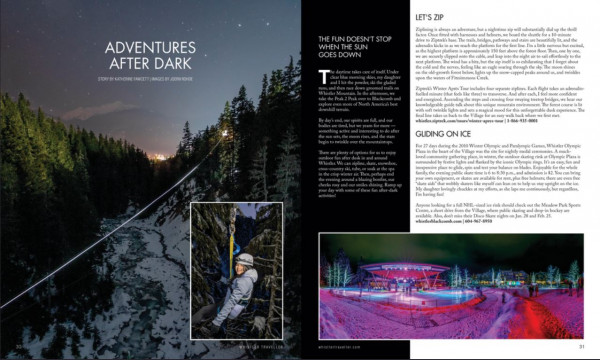 The full article can be seen here.
Hopefully you and your companions will have the chance to experience the magic of an Après Tour this season!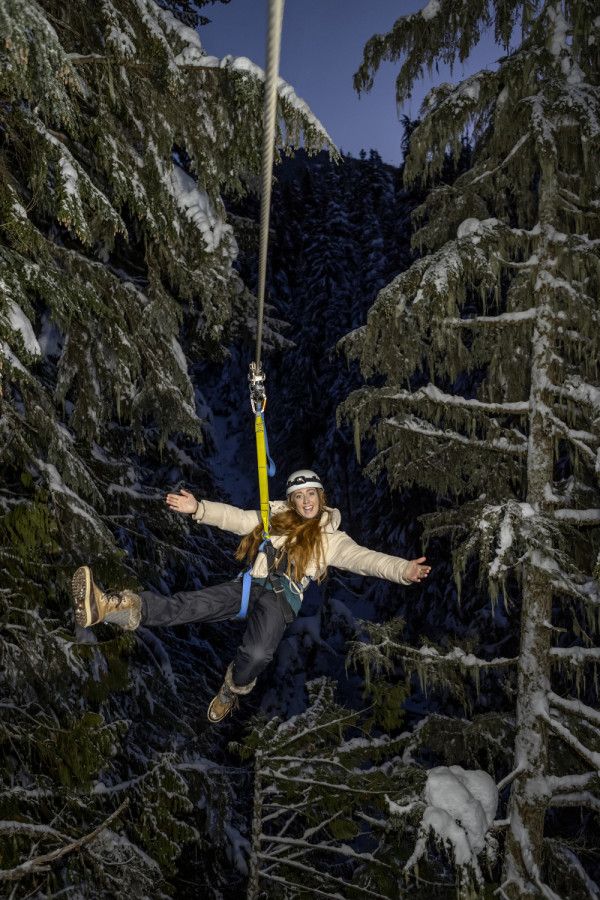 Après Fun!