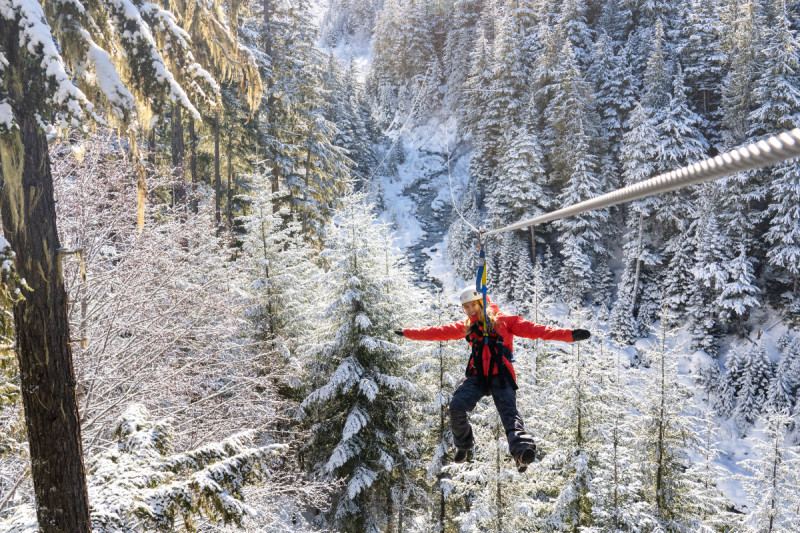 WINTER SEASON AT ZIPTREK
Well, it may not be quite winter-like in the Village just yet, but rest assured the snow is accumulating up top!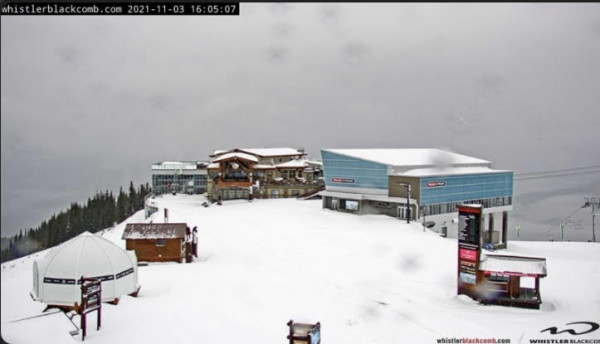 View of Roundhouse Lodge, Whistler Mountain, Nov 3rd, 2021
In fact, we've had snow up on our course on a few days already. With that comes the ushering in of winter season, which has the official Mountain opening currently scheduled for November 25th (for skiing and riding). At Ziptrek we've remained open this whole time, as we usually do, but November typically represents our shift to winter operations, and the winter product mix.
We're pleased to reveal that this winter we'll not only have our highly acclaimed Eagle Tour on offer, but our unique Winter Après Tour will also be available after a hiatus last year. Both are amazing options, with the Après tour being a winter season only offering – so don't miss your chance to see and experience Ziptrek in a whole new light! The links provided will take you to the dedicated tour pages where you can learn more about each tour, plus you can view highlights from the video below.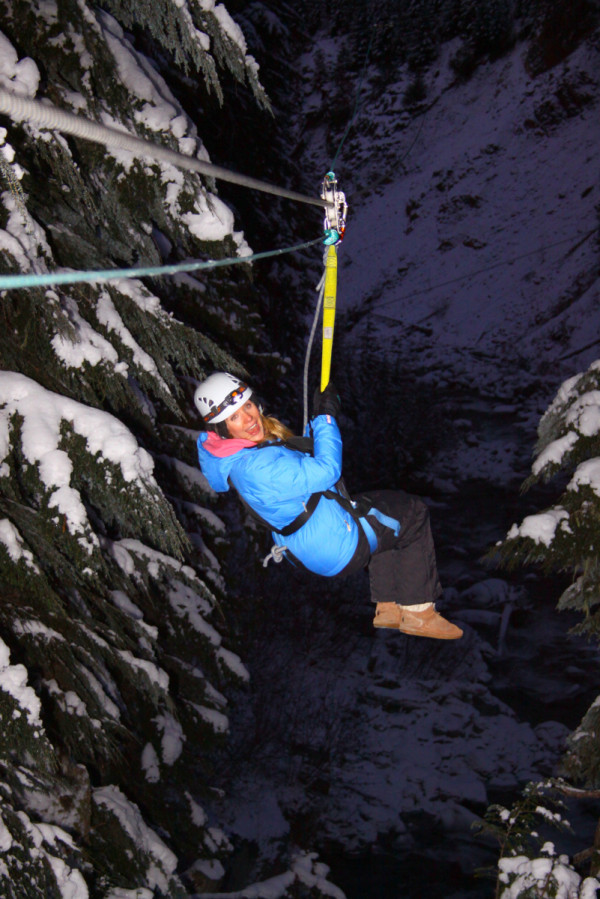 Après Tour Fun
HOW TO GET PREPARED / WHAT DO YOU NEED?
In terms of getting prepared for winter activities, Ziptrek is no different – you want to dress for the conditions of the day up on the mountain. For pointers, you can visit one of our previous latest news posts on what to wear in winter as a helpful guide.
Beyond that, we hope that everyone has an enjoyable and safe winter season, and hopefully Ziptrek will be in your plans. Here's a short video clip to give you a sense of what you might be in for!
All The Best,
The Ziptrek Team