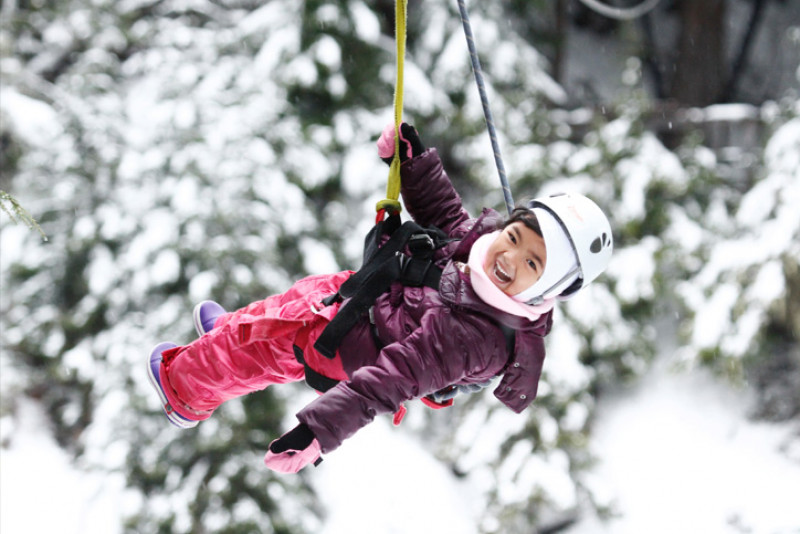 Here at Ziptrek Ecotours we're big on gifting experiences instead of things. Less waste and more fun! If you're looking to give the gift of adventure this season, we've got you covered with Gift Certificates. Don't know which tour to gift? Check out our adventure gift guide below, we have something for everyone: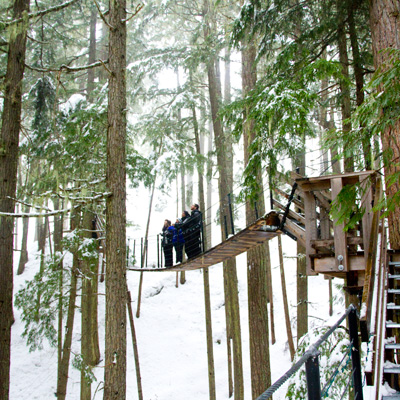 A stroll in the woods with a twist, there is no ziplining required on the guided TreeTrek Canopy Walk. The suspension bridges and platforms add another dimension of adventure and fun, while allowing you to explore from forest floor to forest canopy. All ages friendly, this is the perfect tour to slow down, learn about the local environment, watch for wildlife and enjoy being outdoors. If you have a nature buff on your list, this is for them!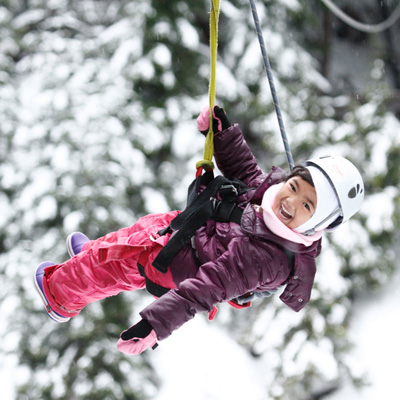 Entry level ziplining at it's finest, the Bear Tour takes you on a scenic journey, slowly building up your confidence as the ziplines get longer and higher. By the last zipline many even feel brave enough to go upside down! Recommended for first time zipliners, families and those getting over a fear of heights, the Bear Tour offers enough thrill for everyone while showing off the beauty of the old-growth Coastal Temperate Rainforest. An adventure sure to excite anyone on your list!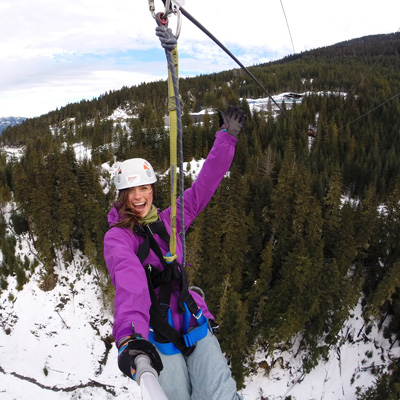 The Eagle Tour wastes no time in pushing limits. Our second highest and longest zipline kicks off this tour after arrival via gondola from Whistler village. A thrilling zip descending 30 stories later and you've travelled from Whistler Mountain to Blackcomb Mountain. The ziplines on this tour work their way down the valley, impressing in length and speed on the way while offering panoramic views of the surrounding mountains. After crossing over a trickling waterfall, steep cliff faces and the roaring Fitzsimmons creek, you zipline right back into the village, perfect for après. The thrill-seeker on your list will not be disappointed by this one!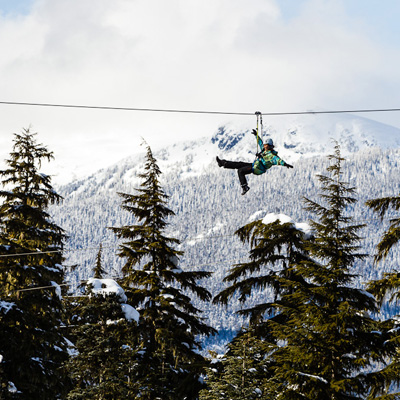 The Bear Tour and The Eagle Tour combined, the Mammoth Tour has the best of it all- thrill, scenery, atmosphere, and food! Halfway through the tour guests are treated to a meal at our rustic A-frame cabin to refuel and prepare for more adventure. Covering acres of diverse terrain by foot and zipline means seeing the best views in Whistler and accessing places you wouldn't normally be able to explore. This tour is perfect for the person on your list who loves to see and do it all!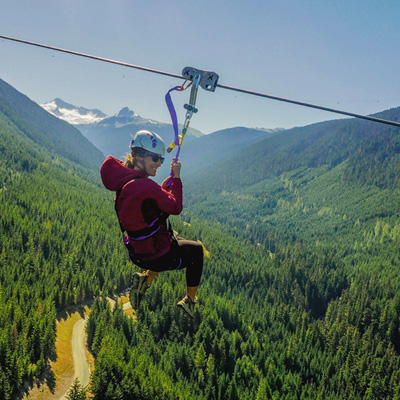 We're not exaggerating when we say The Sasquatch™ is the ultimate ziplining experience. At over 2kms long and over 600ft off the ground, this zipline is not for the faint of heart. The speeds, adrenaline and sheer breathtaking beauty has had people compare this experience to skydiving and rank it over bungee jumping for thrill factor. Available in the summer only, The Sasquatch™ is worth the wait for the snow to melt. If you have someone on your list who is always pushing their limits, this was made for them.
Want to make sure they can capture and share their adventure? Add on a GoPro Rental!
Have any questions? View our Tours page and FAQ or get in touch with Guest Services 604-935-0001 or toll free 1-866-935-0001.