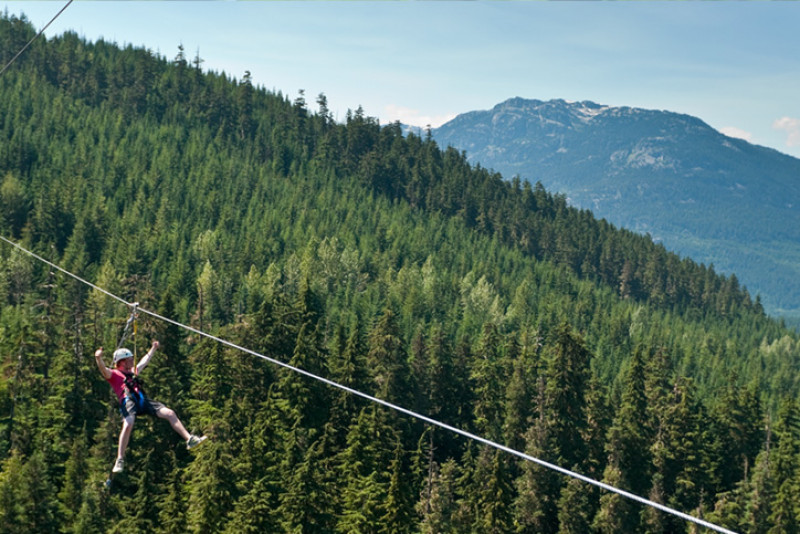 Get here:
A bus or a shuttle is your greenest option for getting to Whistler, the services reduce the amount of emissions more cars on the road would create. A bonus to taking a bus or shuttle is you can sit back, relax, and take-in the incredible scenery, the Sea to Sky Highway is rated one of the best drives in the world. If one of the services doesn't work for you, you can look for rideshares or rent a car yourself and offer seats through websites like Hitch Planet.
Explore:
Getting around Whistler is very easy thanks the the Valley Trail system and pedestrian only Village Stroll. You can walk or bike pretty much anywhere you need to go along the scenic Valley Trail's paved paths, exploring lakes, hiking/biking trails, golf courses and spas. There is also a great transit system connecting the Village, Upper Village, Creekside and outlying neighbourhoods. The Village itself sits right at the base of Whistler mountain, making it easy to go up and explore on-mountain. With no need for a car once you're here, you can slow down and get on 'mountain time'!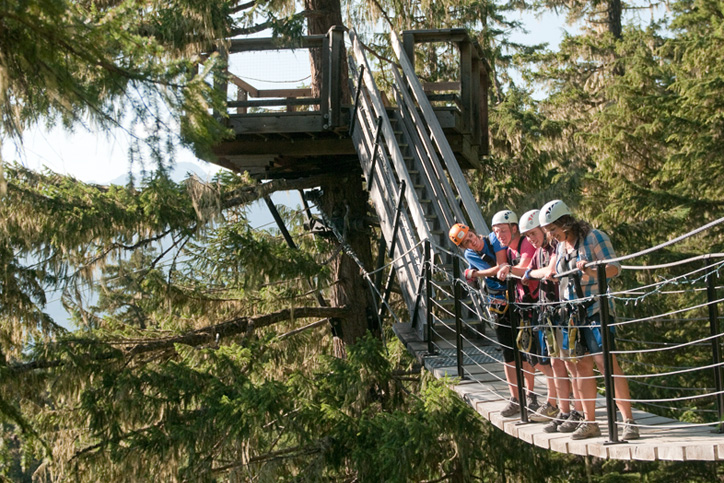 Stay:
The majority of hotels in Whistler have green initiative programs but one really worth mentioning is Nita Lake Lodge. They've gone so far as to grow their own ingredients for their dining outlets in their roof-top garden, use geo-thermal cooling and heating throughout the lodge, implement water conservation systems and more.
If you're looking for a stay a little closer to nature, Whistler also has campgrounds which offer cabin and yurt rentals if you can't bring camping gear with you.
Eat:
Whistler is a farm-to-table foodie's dream town. Alta Bistro is a local favourite for sit-down meals, while the Green Moustache is a great grab and go. If you really enjoy eating local there is a fun event in Pemberton, just north of Whistler, called Slow Food Cycle worth checking out. Hoping for a taste of the famous west coast seafood while you're here? Look out for restaurants supporting the Oceanwise program, a little symbol on the menu will let you know if a dish is a sustainable choice.
Play:
We might be biased but we think ziplining is about the most fun you can have with human power and gravity. Our course was built with as little impact to the old-growth rainforest as possible, with tree health and continued growth in mind. Our decks are made from local cedar wood which has it's own natural resins so there is no need for paint or stains that would leach harmful chemicals into the forest floor over time. Our gates and radio systems are powered by the solar panels and a small wind turbine you'll see around course. We teach all of our guests about The Natural Step, hoping to inspire respect and appreciation for the environment.
Because you can't zipline your whole vacation (or can you...) another great activity provider with environmental values is Whistler Eco Tours. If you're looking to go out for a paddle or view and learn about the bears, they're your people.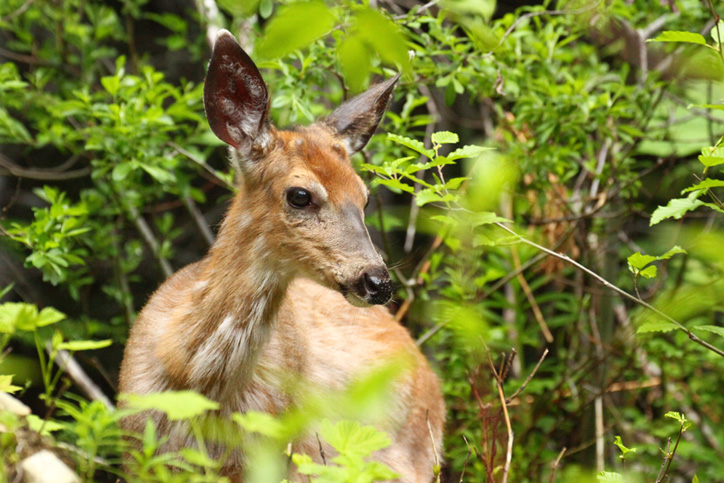 Overall, you can feel good about choosing Whistler as your travel destination knowing it is a town that values sustainability and has a vision for the future. Read about our award-winning community sustainability plan Whistler2020 here. We hope you've found this information helpful and are inspired to pay us a visit!