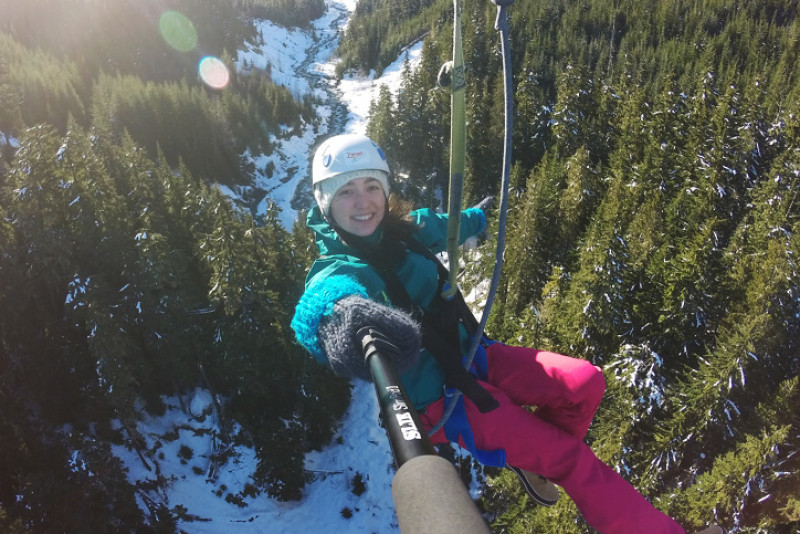 With blue-bird days, warmer temperatures, wildlife re-emerging, and flowers blooming there is a lot to love about spring.
1. It's quieter
This means you're likely to be on tour with less people, leaving more time for photo-taking, chatting with your guides and learning new zipline moves. The course area is alive with whoops and yeeews in the summer which is a lot of fun - but there is something about a quieter atmosphere that really allows you to connect with the old-growth rainforest and take in what a rare place it is.
2. The weather
Spring is unpredictable, it can rain, snow or shine on any given day or even in any given hour- a true Pacific Northwest experience! Blue-bird days are gorgeous and make for epic photos but we love a good misty day in the Coast Mountains too, it makes for a unique experience.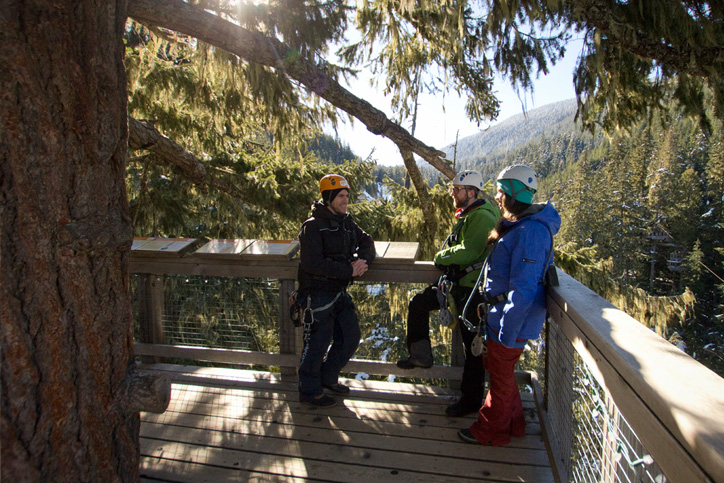 3. Ziptrek & Ski Combo
The best of spring skiing and zipping in one! This combo doesn't have to be done in a single day so you can save your legs and spread out the experiences. But if you only have one day in Whistler we offer tour departure times after the mountain closes so you can do it all! This combo is also a great deal, it can save you up to $29 on your tour. NO LONGER AVAILABLE
4. Après
The patios are buzzing this time of year! Almost anywhere you go in the village you'll find happy crowds of people socializing and celebrating their day. Après is a Whistler experience not to be missed, with venues catering to everyone- check out Tourism Whistler's guide here. We recommend the Dubh Linn Gate for your Ziptrek après, they have an awesome location, friendly staff and if you bring your Ziptrek receipt you'll save 20% on food!
Have you been spring Ziptrekking? Share your experience with us! @ziptrek #ziptrekwhistler