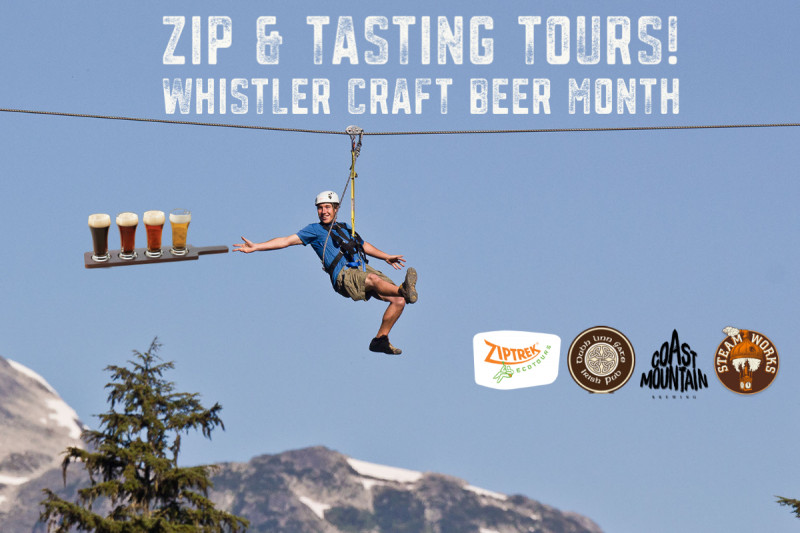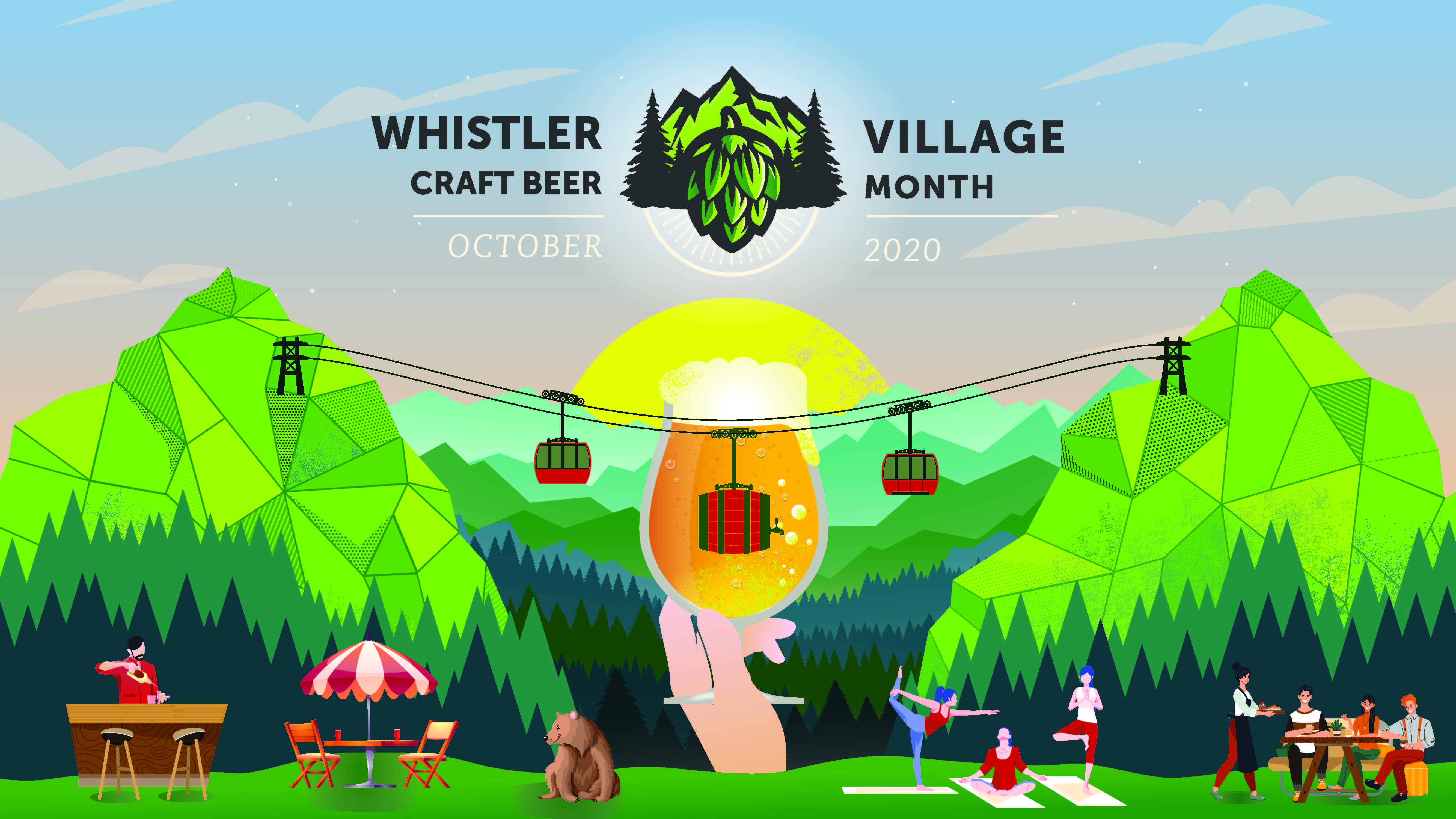 CELEBRATE WHISTLER CRAFT BEER MONTH!
In partnership with Tourism Whistler, Resort Municipality of Whistler, and the Gibbons Group, Ziptrek has created a special offer in support of this year's event.
Ziptrek along with its partners Coast Mountain Brewing and Steamworks have designed some special tours during the week of October 5th.
These unique "Zip & Tasting Tours" will provide guests the chance to partake in a Ziptrek Falcon Tour, while also having the opportunity to sample some craft beer from the region. The tour will be priced at the regular rate, with no premium added.
Tour departure windows are available from 2pm daily from Oct 5th - 7th. Check live availability here, or visit our Facebook Events Page to see more detail, and where a "Find Tickets" option is also available.
Post tour, guests will also have the option of visiting the Dubh Linn Gate Pub in the main village, to enjoy one free pint of Steamworks beer, and 20% off food!*
We hope to see you out there! Don't miss your chance to experience these unique and limited availability tours.
Cheers!
The Ziptrek Team
SOME FINER DETAILS:
- Tours are limited to 16 people, so book your spot early.
- Guests partaking in the beer sampling must be of legal drinking age (19+) and will be issued a wrist band to verify.
- To qualify for the free pint of beer at the Dubh Linn Gate Irish Pub, guests must purchase food. Guests receive a 20% discount off food. Free pint and discounted food are available during pub opening hours.