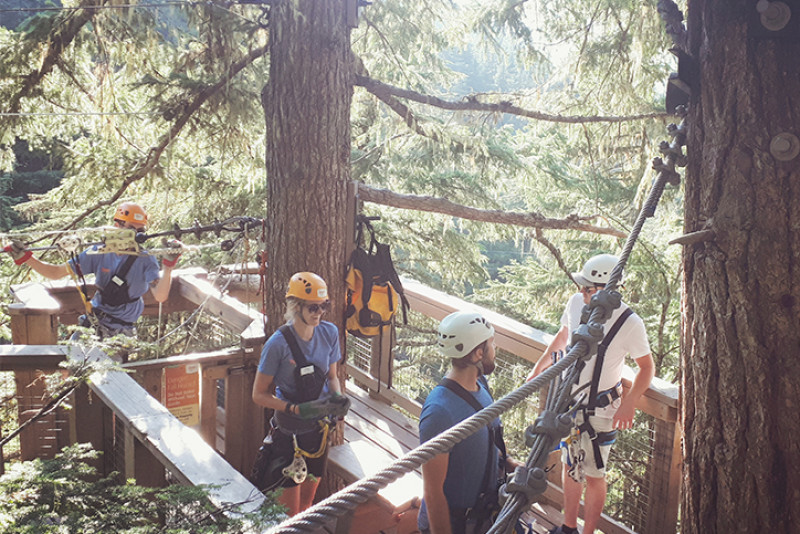 The summer may be winding down but we aren't ready to say goodbye just yet... In an effort to help the summer vibes stick around a bit longer, we're taking a look back at some of our favourite #ZiptrekWhistler photos from the season.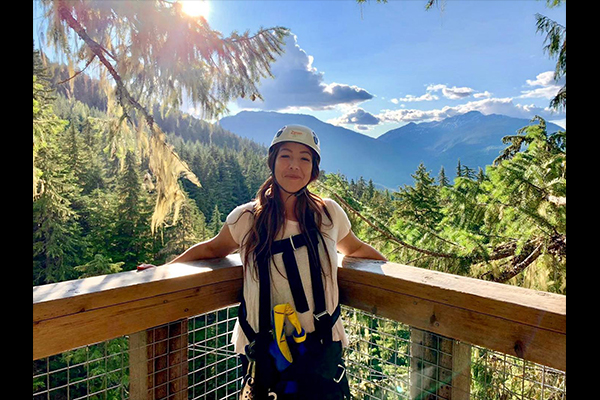 When we saw this picture we could feel the sun on our skin and feel that fresh mountain air as if we were standing right there. There are so many different shades of blue and green in this photo, all blending together beautifully in the background. A spectacularly captured picture perfect summer day.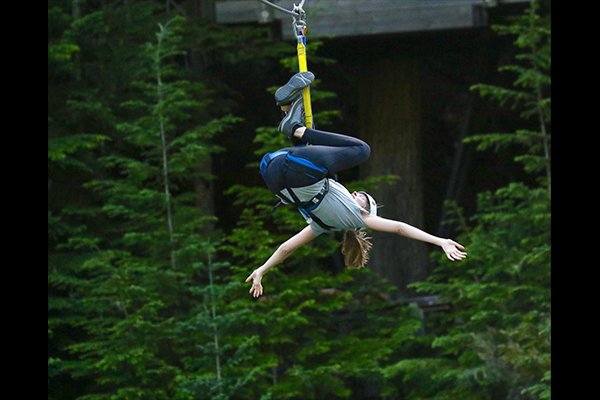 This guest was not afraid to just let go and let herself try ziplining upside-down. Our specially designed harnesses make us the only zipline tour in Whistler that can offer guests this unique experience!
If you pay extra special attention while you walk through the forests on any of our tours, then you may notice a few extra special details. We love how this guest captured the marks of a bear claw that they spotted on a tree while on tour.
It's amazing how small this guest looks suspended among these giant evergreen trees. The lush temperate rainforest in Whistler sets the backdrop for all of our tours. The lichen hanging from the branches in this picture are indicators of very good air quality as they cannot survive where there is air pollution.
We had a few proposals this summer take place while on tour, and we were so glad to be a part of all the happy couples memorable days. If you're looking to make your engagement one to remember forever, get in touch with us so that we can help you figure out all of the details.
The cooler summer temperatures this year helped keep the forest fires and smoke away so we really can't complain. We really love how the clouds set the mood of this photo and they really didn't stop our guests from having fun, especially on our most epic monster zipline - The Sasquatch®!
The views from the The Sasquatch® launch platform really can't be beat. We love how this guest captured the catwalk that takes you to the platform with the faint outline of the mountains perfectly framed beneath the roof.
And last but certainly not least, this amazing photo really captures what it looks to be suspended upside-down above the forest. It's not everyday you get to see so many trees from up above. This guest also has one of the best expressions we've seen all summer long!
Tag your Ziptrek photos with #ZiptrekWhistler for a chance to be featured on our social channels next!