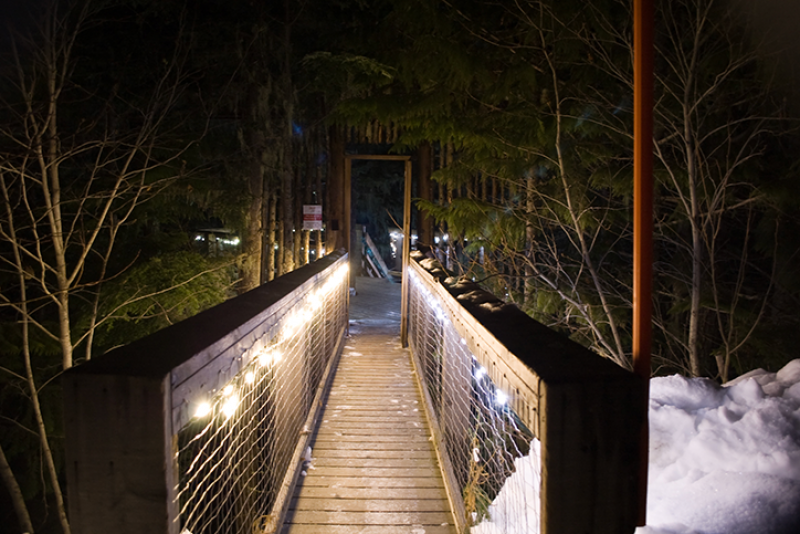 Twilight is that magical time in between when the sun sets and the moon and stars come out - not quite daytime but also not yet complete darkness. It may be tempting to retreat to the warmth and comfort of your home or hotel room, but it won't be much of an adventure! Instead, we believe you should make the most of your time in Whistler and experience the thrill of Ziptrekking through the rainforest at Twilight. If you're not already convinced, then here are 4 reasons why you should join us on a Twilight Tour:
6 Ziplines
Our Twilight Tour combines some of the best ziplines from our Bear and Eagle Tours, making this our second-longest zipline adventure. You will also cross over 8 treetop bridges and platforms over the course of this 3 hour tour. If you want the most ziplines at the best price, then this is the tour for you!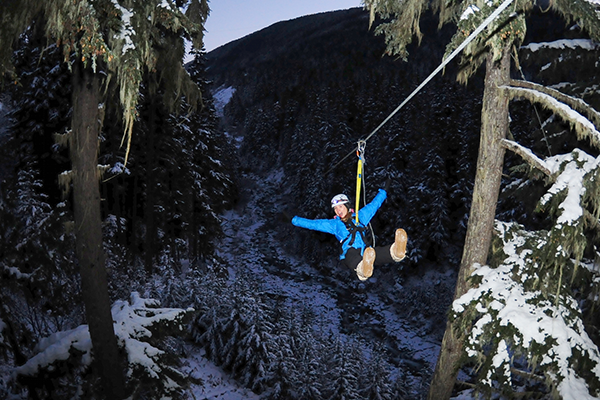 Twinkling Lights
Let your imagination run wild as you soar through the night with only a head lamp and the soft glow of twinkling lights strung along tree-top platforms and suspension bridges to light the way. This is the ultimate way to experience the old growth rainforest under the stars!
THE Timing
Get the most out of your day by skiing or snowboarding until the lifts close and then joining us on tour after. Our Twilight Tours depart in the late afternoon and early evening so that you can pull of 2 signature Whistler experiences in one day!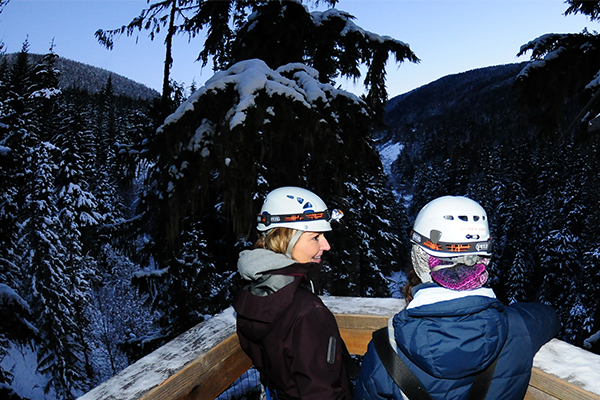 A Unique Experience
You'll get a front seat view of the alpen glow as the sun begins to set at the start of your tour and then get to zipline through the rainforest in the dark - a truly unique Whistler experience. Our Twilight Tours are only available in the winter so if you don't take advantage of it this season then you'll miss your chance for another year!
You may also like: What to Wear Ziptrekking in Winter.