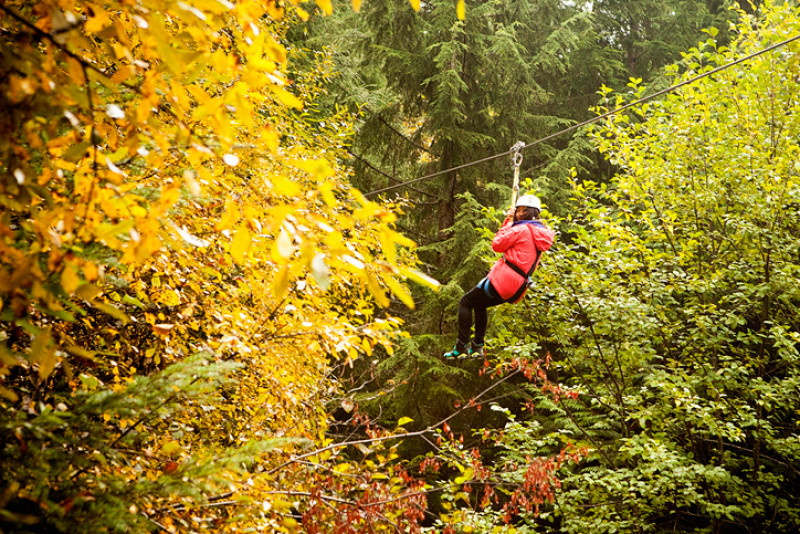 The hustle-bustle days of summer have passed and the powder hounds of winter have yet to arrive, but we'll let you in on a little secret... this can be the best time of year for a Whistler adventure. Here are our top 5 reasons fall is a favourite time for Ziptrekking through the rainforest:
Rainbows
The quickly changing weather of this season means we are treated to a lot of rainbow viewing. They pop up in unexpected places and give a magical feel to the valley. Have you ever ziplined under a double rainbow? This is your chance.
Après
This time of year is what locals call 'slow' season in Whistler which means, lots of deals! You can pick up a free local newspaper (The Pique) and flip through to find all the best restaurant specials. So after you're done ziplining you can après with a 5 star meal!
The Colours
Every shade of yellow, orange and red light up and dot the valley. Your eyes will be delighted by the rich warm tones of fall as you zip through the colourful rainforest. Take your time between ziplines to admire the views and breathe in the crisp air.
The Mist
Nothing makes the Coastal Temperate rainforest come alive like the mist. Watching the fog weave through the treetops and seep through the valley between Whistler and Blackcomb Mountains will leave you breathless. If you happen to come on a day when the fog is thick in the valley you'll experience the added thrill of ziplining into the mist!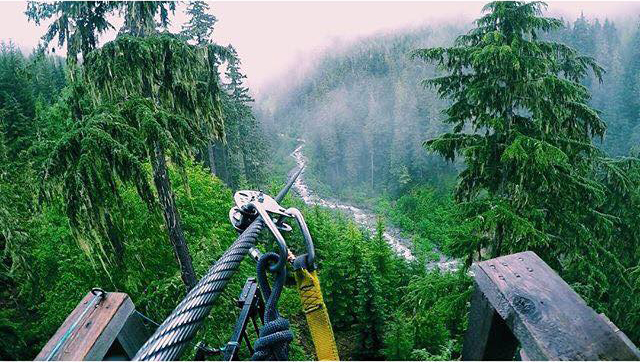 Photo credit: @haydenc_ on Instagram
New Winter
Après

Tours

Shorter days mean the launch of our New Winter Après Tour! After your day on the mountain, or exploring the village, come zip in the old growth forest before your other evening activities begin. An exhilarating experience that provides the opportunity to catch the magical alpenglow, or zip in the pristine tranquility of a snow fall. This ideal 2-hour adventure offers a unique way to experience Whistler's Signature Mountains. Soft twinkle lights line the course and reveal themselves as dusk and evening set-in, creating a delightful atmosphere. A truly unique Whistler experience.

You may also like: What to Wear Ziptrekking in Fall.