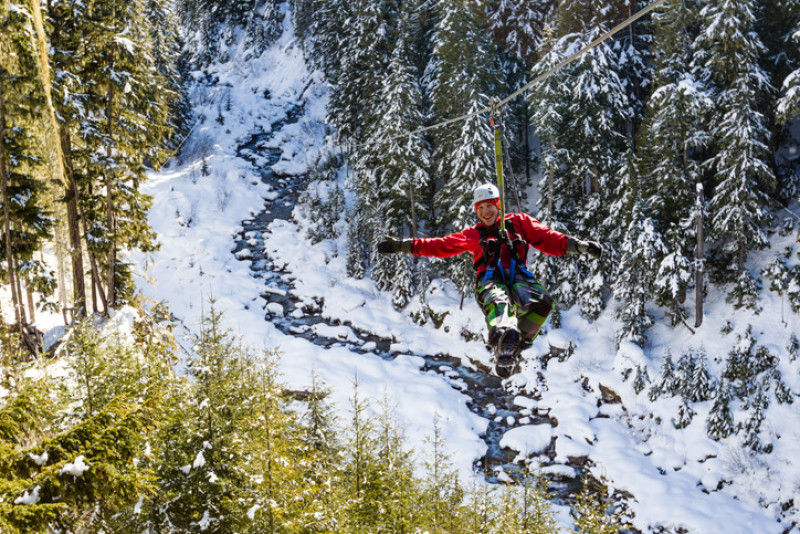 With all the excitement of the mountains opening it can be easy to forget there is more to Whistler. We love a good day of skiing or riding as much as the next person but a break from the hill for a day out ziplining can elevate your vacation, here's why:
Family Friendly
Different skill and experience levels can mean splitting off on the mountain for the day but not so with Ziptrekking. The Bear Tour can be enjoyed by everyone in the family, deemed the most scenic and perfect for first time zipliners. For the more adventurous family members, ask your guide how to zipline upside-down!
No Skill Required
As fun as skiing and snowboarding are, there can be a level of frustration when learning or progressing in skill level. Taking a day off to zipline can leave you feeling energized and confident in your ability to push your boundaries! Ziptrekking requires no previous skills, the guides do all the launching and breaking for you so you can sit back and enjoy the ride.
Get Upside-down
While there may be a few of you out there that can do this with a board or skis strapped to your feet the rest of us can experience the same thrill in the security of a harness. With step by step instructions from your guide you can experience Whistler on the flip side and get a rad selfie to prove it. Ask Guest Services for a complimentary GoPro rental when checking in.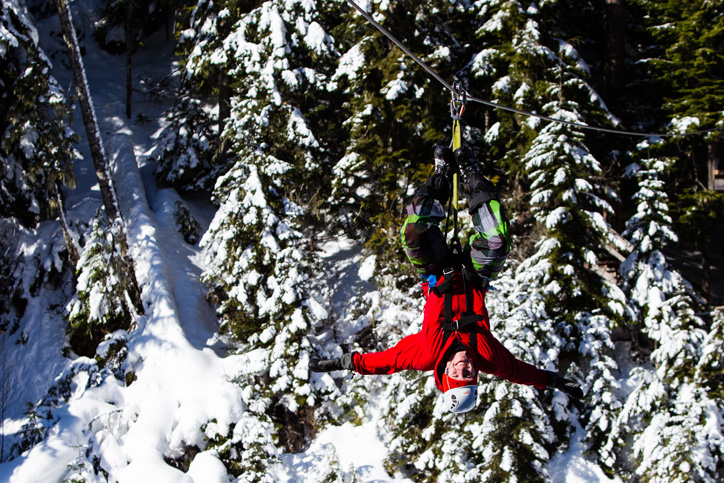 Injury Prevention
Too many days in a row on the mountain can leave your muscles tired and you more prone to injury. A 'rest' day ziplining will keep your legs moving but at a much gentler pace, leaving you refreshed and ready for more action.
Après Adventure
You can't ski in the dark in Whistler but you can zip! The unique Twilight Tour allows you to keep having fun as the sun goes down. If you don't have time to take a day off from the hill you can always Ziptrek after. Ziplining between Whistler and Blackcomb Mountains as you watch the alpenglow and stars come alive is an experience you won't forget!