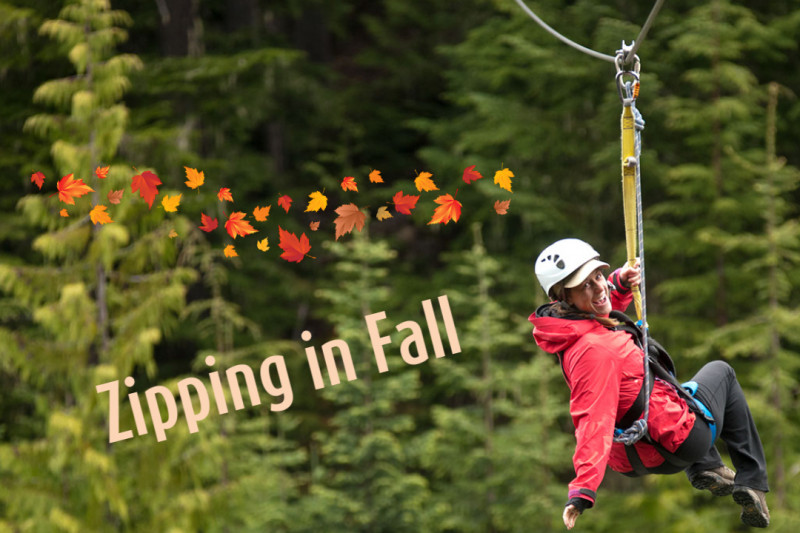 As we drift into the Fall season here at Ziptrek we wanted to provide a quick update on what this season's schedule looks like in terms of tour options. Our Eagle Tour will continue to run daily throughout the season, as well as all winter. After a brief hiatus The Bear Tour has returned and will operate from September 25th – until November 22nd. The Sasquatch® is now closed for the season and will return in the Spring of 2024. Stay tuned for updates, but it is typically slated for mid June.
For many visitors, and locals alike, Fall represents their favourite time in resort – cooler days, less busy resort, less traffic, and generally less frantic pace to things. That said, there are still great options and opportunities available to have a memorable visit. If you're looking for ideas or inspiration you can visit Tourism Whistler's dedicated Fall Page.
If you're considering ziplining with us and planning a visit, here's one of our previous latest news posts which provides some pointers on what to wear in the Fall.
We hope to see you out here this Fall!
All The Best,
The Ziptrek Team