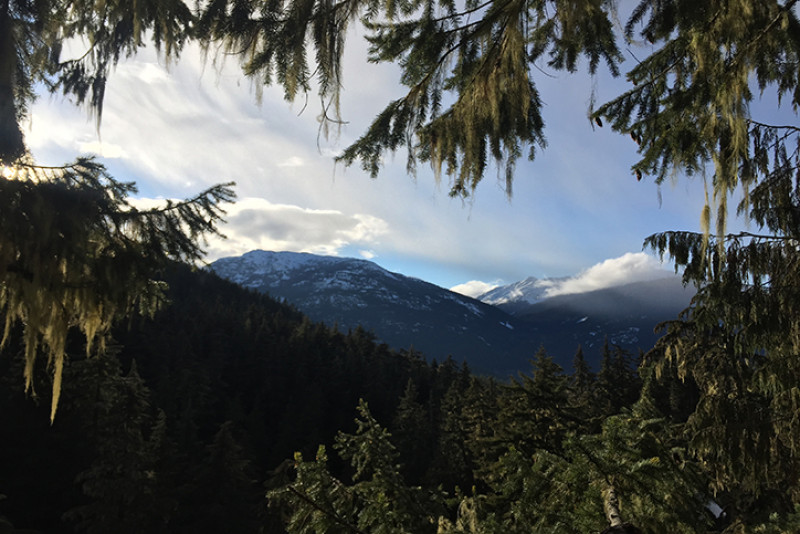 Winter and Summer are known locally as "peak season" since they draw the largest crowds from abroad who come to enjoy Whistler and all of Whistler's amazing outdoor recreational activities. Meanwhile, Spring gets overlooked by newcomers but is a prized time of the year by those who have experienced it before... This hidden gem of a season is really the perfect time to experience everything Whistler has to offer, with a few added bonuses as well! Here are a few reasons why we love Spring so much:
1. The Weather
After the Winter it's always exciting to see the lakes melt as the sun comes out and heats up the valley. You might see rainbows on rainy days, or else you can soak up all that delightful Vitamin D when the sun is shining as it often does. Although the early mornings and late evenings are chilly, daytime temperatures can reach up to 30°C on a hot, sunny day!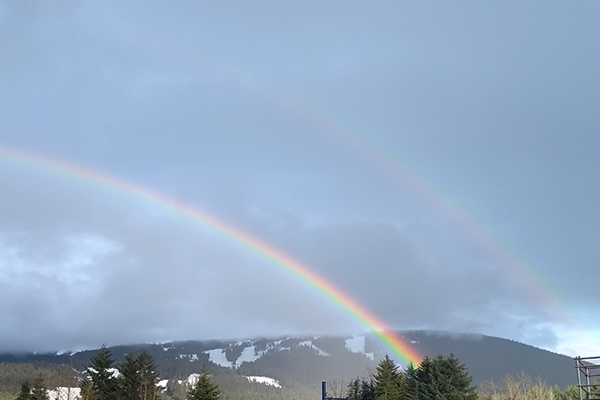 2. The Activities
One of the best things about Spring is that there's still enough snow on the mountain for skiing/ snowboarding, yet down in the valley the trails are clear for hiking, biking, & more. The lakes have melted so paddlers, sailors, and brave swimmers can take to the chilly waters. With longer days, you can do multiple activities and really make the most out of your visit!
Spring Ziptrekking is one of our favourite activities, and there are a few good reasons why it's extra special to Ziptrek during this time of year. You have until April 30th to try our Twilight Tour, and you can also mark your calendar for the re-opening of our most epic tour The Sasquatch® on June 9th! Otherwise, our Eagle Tour, Bear Tour, Mammoth Tour, and TreeTrek Canopy Walk are all excellent options.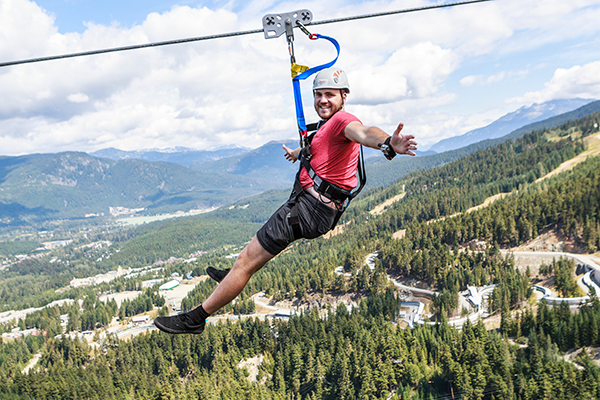 3. The DEals
Spring is the season to enjoy Whistler at its finest for less. There are special rates for lodging, such as the midweek special for $99 rooms through Whistler.com. You can also enjoy a variety of delicious multi-course dining specials that are only available for a limited time. If you're in the market for a new bike then you won't want to miss the Bike Swap on May 12th at Olympic Plaza where you may score a really great deal!
4. The wildlife
Spring is also one of the best seasons for wildlife viewing in Whistler. The bears wake up from their winter naps, often with a couple cubs in tow. Birds can be heard happily singing their songs in the forests and throughout the valley. A group of otters was even spotted recently swimming happily in one of the local lakes, and beavers have inhabited the River of Golden Dreams and beyond for years. You may also encounter deer, elk, or even a moose if you're lucky! Always remember to keep your distance when viewing wildlife, and make sure you're familiar with the Bear Smart guidelines.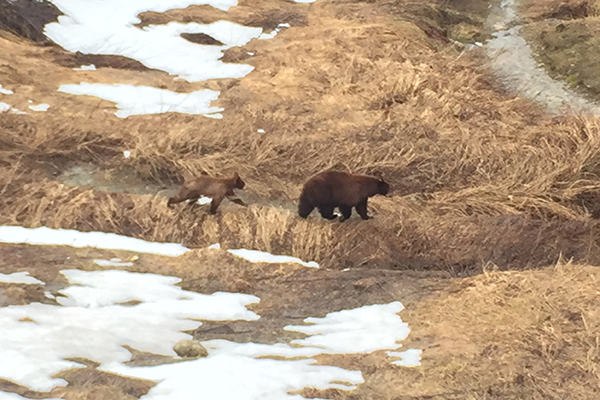 5. The Serenity
If you don't like busy crowds then Spring is the ideal time for you to visit! The lineups are much shorter than during Winter for skiing/snowboarding and they won't be as long as Summer for downhill biking when the bike park opens. The restaurants are much less crowded, so you can decide on the whim where you'd like to eat each night without worrying about making reservations. We also think this is the best time to visit The Scandinave Spa as it won't be busy so you can end your day with the ultimate relaxation experience.