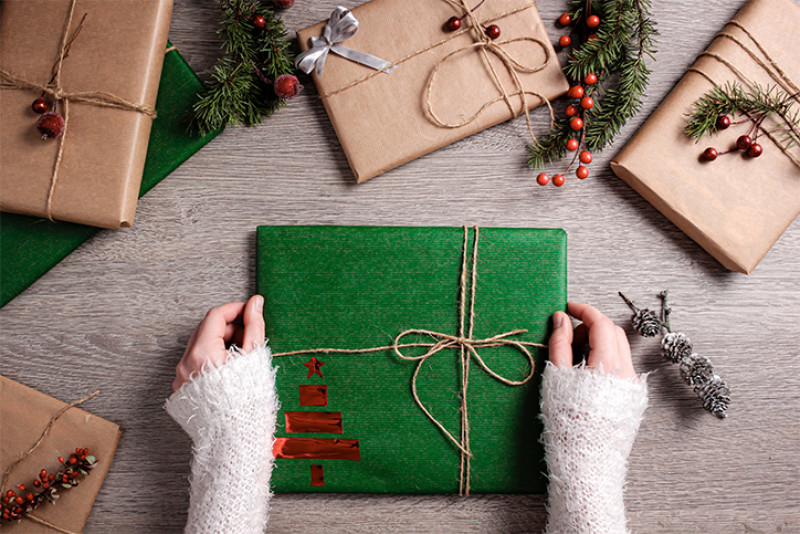 One of the wonderful things about Whistler is the number of eco-conscious businesses and artisans that keep the environment at the top of mind while crafting their products and services. If you're looking to make your holiday shopping a little greener this year, this is the perfect place to do it! Here are a few of our favourite places to find some great green gifts:
Arts Whistler Holiday Market
Whistler's largest holiday market is the Arts Whistler Holiday Market that's taking place this year on November 30th and December 1st at The Westin Resort & Spa! With over 100 creative makers and artisans from the Sea to Sky region and across BC there sure is a lot to choose from. Visit some of our favourite green vendors Black Sheep Vegan Cheeze, Whistler Chocolate, and Whistler Lips.
Made In Whistler Market
The more intimate Made In Whistler Market kicks off for the season on December 15th and can be found every Sunday from 12-5 PM also at the Westin Resort & Spa. Most of the artisans at this market live in Whistler, Squamish, or Pemberton and all of them are from the southern coastal side of BC. Our favourite green vendors to keep an eye out for include Endure Upcycled Designs, Re:creation, and PawWow.
Ecologyst
The best thing about Ecologyst is that even if you're not in Whistler you can still shop their selection of eco-friendly gifts from their online store. They left the wasteful formula followed by most apparel brands with their old Sitka name and opted to make fewer products, in smaller collections, out of better materials that weren't made of petroleum instead. They also offer a repair service and are focused on encouraging everyone to invest in thoughtful things that stand the test of time (and hold up to frequent encounters with nature). Some of our favourite finds include The Sitka Candle, The Reusable Tote, Basecamp Playing Cards, and The Camp Utensil.
Ziptrek
Visit our new store at the base of the Carleton Lodge to shop from a selection of green gifts like these beautiful Pacific North West and Whistler inspired reusable mugs, 22oz or 32oz bottles, and 64 oz growlers in stunning earthy tones.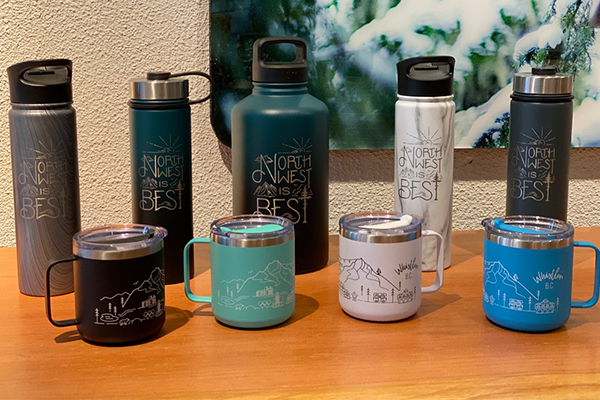 Another great gift you could get is one of our new caps or toques that come in a few different colours and styles. The warm and cozy winter styles are a perfect pick for this holiday season.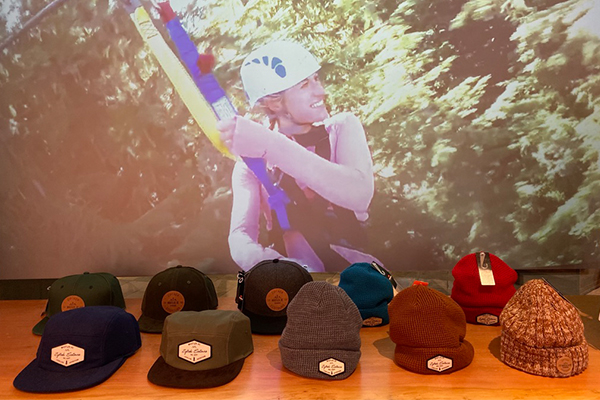 We also have a selection of glasses/sunglasses cords by Chum to keep your eyewear safe and protected for years to come. There are a variety of different colours and styles to choose from including an upcycled design made from 52% upcycled cotton and 48% post-consumer recycled materials!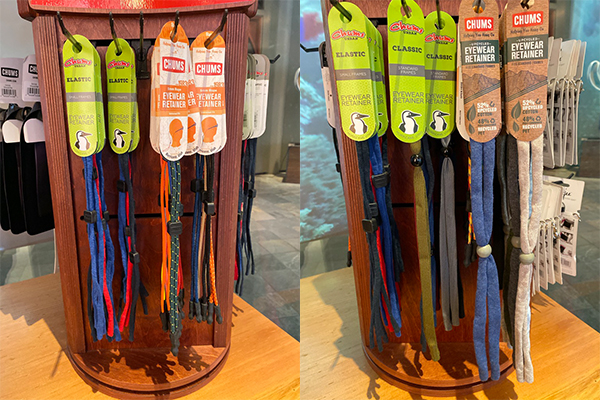 Last but certainly not least, the gift of experience can hardly ever be beat. When you gift an experience instead of a material object, you're not only helping the environment in a huge way, but your gift will likely be the most memorable one too! If you know someone who might enjoy ziplining or trekking through the treetops then be sure to check out our Adventure Gift Guide to see what tour gift certificate would be perfect for them.
Happy shopping!