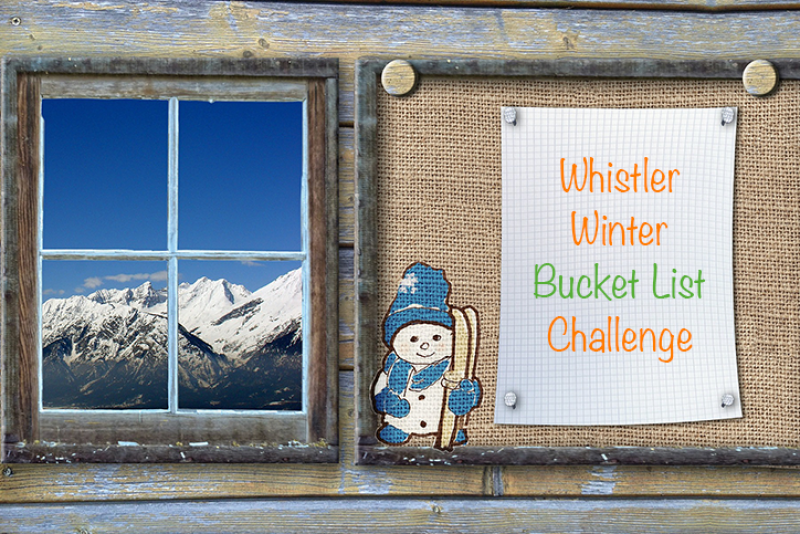 The New Year is just around the corner... Are you ready to make 2019 your best year yet? If you'll be spending a little (or a lot) of time in Whistler, then you may be inspired by our new bucket list challenge! How many of these iconic activities can you cross off your Whistler Winter Bucket List?
1. Ski or Snowboard From the Peak Of Whistler
There's almost nothing more iconic than skiing or snowboarding all the way down Whistler mountain from the very top of the Peak Chair to end your day with the perfect après in the village. Choose from any number of restaurants or bars but for some of the best views of the mountain and legendary nachos we recommend heading over to the Dubh Linn Gate Irish Pub at the base of the Blackcomb Excalibur Gondola!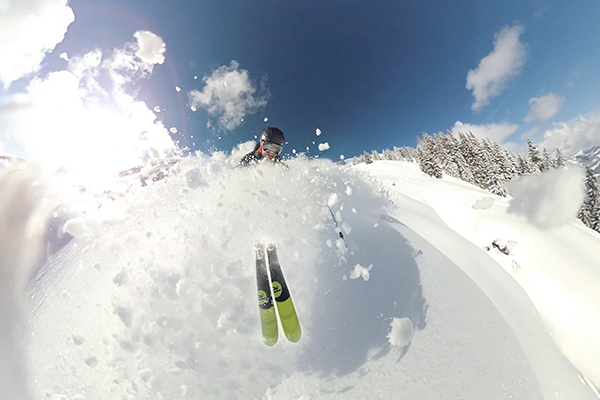 2. Ice SkatE By The Olympic Rings
Head over to the Olympic Plaza for FREE ice skating from 11 AM - 8:30 PM daily until March 31st! Skate rentals are only $6 and can be picked up at the rink as well as push bars for beginners who are just learning. Grab a cup of hot chocolate when you're finished to warm yourself up from the inside out.
3. Relax in a Hot Tub
If you have a hot tub where you're staying then this one will be easy. Relax in the hot tub after a day on the mountain or after dinner. If there is snow on the ground then get out and make a snow angel before jumping back in. Warning: This one burns! And don't worry if you don't have a hot tub, you can always visit the Scandinave Spa for the ultimate treat.
4. Dine Out
Be sure to treat yourself to at least one fancy night out on the town for dinner and drinks at one of Whistler's fine dining establishments. For a full list of breakfast, lunch, and dinner options, visit the Tourism Whistler website here.
5. Build A Snowman
You may need to take either the Blackcomb or Whistler Village Gondola to the top in order to find some snow for this bucket list task. There isn't always snow to the valley bottom in Whistler, but if there is then you will be able to get this one done really easily.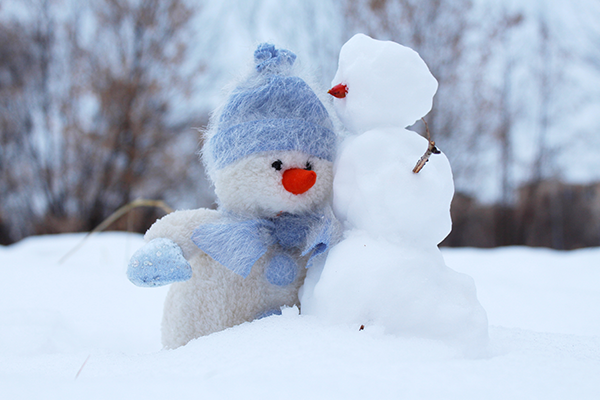 6. Try SNOW TUBING
Head up the Blackcomb Excalibur Gondola to the first stop at Base 2 for Snow Tubing with your friends or family. Enjoy the music and warm fires between turns zooming down the frozen lanes. Insider Tip: This is the only place in Whistler where you can find and try the deliciously epic Canadian Beaver Tail treat!
7. Taste Vodka at -32C
Inside The Bearfoot Bistro restaurant you'll find the coldest vodka tasting room in the world! At -32C (-25F) the Ketel One Ice Room will allow you to sample a wide selection of premium vodkas from across the globe. You will also learn how the grain, distillation and filtration processes combine to make each product you taste unique.
8. Explore History, Arts & Culture
Visit at least one of either The Whistler Museum, Audain Art Museum, or Squamish Lil'wat Cultural Centre while you're in town to get a taste of Whistler's diverse history, arts, and culture. If you have the time then we recommend going to all three - bonus bucket challenge points for you!
9. Visit the Lost Lake Trails
The Lost Lake Trails are just as beautiful in the winter as they are in the summer when they're open for hiking and biking. However, wintertime transforms Lost Lake into a fabulous area with a 25+ km trail network for cross-country and skate skiing, as well as 15 km of snowshoe trails. Rentals are also available if you didn't bring your own gear, just visit the PassivHaus day lodge at the start of the main trail.
10. Go Ziplining
All Ziptrek ziplines are gravity fed, so you don't have to worry about controlling your speed or braking. You can simply sit back, relax, and enjoy the ride, as well some spectacular mountain views. We have a variety of different tours that you can choose from, but for an extra special experience we recommend trying out our exclusive winter-only Twilight Tour!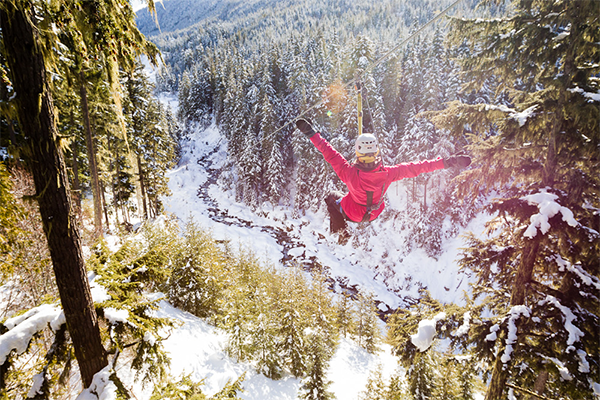 You may also like: 4 Reasons to Go Ziptrekking At Twilight.